Blogs
粋. Q U E C K. Arqueología del Futuro. IoNoi il Blog di Fabio Novembre. Co-zine. Vaumm arkitekturak. LAN ARCHITECTURE / 58 Housing units - Boulogne Billancourt - France - /////////// ArcStreet ////////// ARCHITECTURE ART DESIGN FASHION MUSIC & CO /////////////////////////////////////////// Dimanche 8 avril 2012 7 08 /04 /Avr /2012 17:47 LAN ARCHITECTURE 58 Housing units boulogne billancourt - France PROGRAM: 58 housing units PROJECT OWNERSHIP ASSISTANCE: SAEM Val de Seine.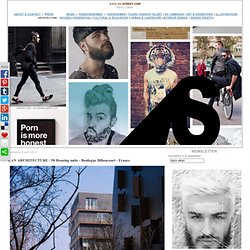 Performative poche fabrication. Empowering Architecture: architects, buildings, interior design, materials, jobs, competitions, design schools. AEWORLDMAP.COM (1,647 posts) ARQUITECTURA-G. INTO THE LOOP. Fabric | rblg. Someone Has Built It Before. NDLR. Um gato deitado ao sol. Fuck Yeah Brutalism. Tell You (Today) The_berg. Denisandernach. NounProject. A f a s i a. Autour de l'architecture. ARCHIZINES. RNDRD. ⌘c⌘v. Décembre 2011. MONDOBLOGO. Lablog. ICON MAGAZINE ONLINE | News. //La Ville à travers les Images.
800 VIEWS OF AIRPORTS Peter Fischli & David Weiss Quelques îlots d'humanité Et l'avion circule dans la nuit (Je n'avais rien à reprocher A l'ameublement de l'hôtel )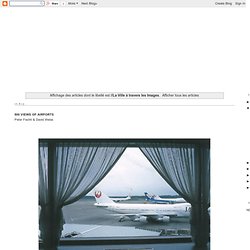 Featured | Allhitecture. Images of a major project that will transform a key precinct of Sydney are to be featured in an exhibition at the prestigious Museum of Modern Art (MoMA) in New York.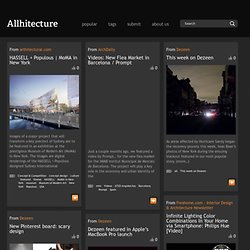 The images are digital renderings of the HASSELL + Populous designed Sydney International Concept & Competition concept design culture featured ftnews HASSELL MoMA in New York museum Museum of Modern Art New York Populous USA Add Just a couple months ago, we featured a video by Prompt… for the new flea market for the IMMB Institut Municipal de Mercats de Barcelona. The project will play a key role in the economy and urban identity of the. UrbA // Actu. MAX GERTHEL - architecture under siege. I'm in Sweden on a long-awaited vacation for the next two weeks, having spent the Swedish unofficial national holiday Midsummer with friends in our family house on the south east tip of the country.
Despite the extraordinary setting and great dinner party – orthodox with pickled herring, fresh boiled potatoes and sweet strawberries with cream – we struggled to keep warm in the refreshing but chilly north atlantic winds and finally I decided to cut my stay short and go back to the city (Malmö). Truthfully I was very fed up with Beijing towards the end and coming back here for a short but familiar visit will really help me put things in perspective. My current project in the pipeline, I am sucking up the Scandinavian vibe in order to release it with new powers on my return. But of course, things are never as easy as that and it will really be a challenge to bring a genuinely nordic feeling to China. If anyone can do it, at lease I hope I have a good chance. ArchDaily | Broadcasting Architecture Worldwide. Dezeen architecture and design magazine.
---