Désinformation
Bibliographie sur la désinformation et la propagande
Très suspectes photos d'Hiroshima - Amériques
Un portable à 150$ chez Medison ? Fake ! LaptopSpirit - 100% ordinateurs portables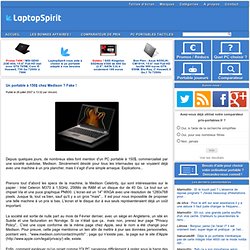 Depuis quelques jours, de nombreux sites font mention d'un PC portable à 150$, commercialisé par une société suédoise, Medison. Sincèrement désolé pour tous les internautes qui se voyaient déjà avec une machine à un prix plancher, mais il s'agit d'une simple arnaque. Explications…
Oops! This tornado photo is real, but it's also almost 35 years old. (Credit: Time, screen grabbed by The Huffington Post)
Twitter inundated with tornado-photo hoaxes | The Social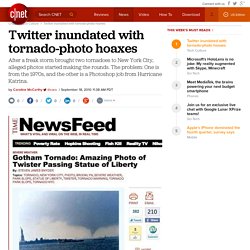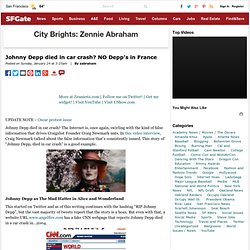 UPDATE NOTE – Oscar protest issue
City Brights: Zennie Abraham : Johnny Depp died in car crash? NO Depp's in France
[Bakchich : informations, enquêtes et mauvais esprit] l'Institut d'études de la Désinformation (IED) a touché beaucoup d'argent de l'UIMM.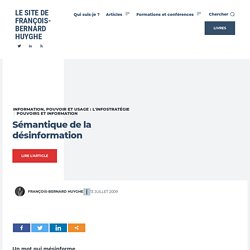 Sémantique de la désinformation
Discussion avec François-Bernard Huyghe* Par Pierre-Marc de Biasi, émission « Lexique de l'actuel » France Culture PMB — Tout se passe un peu comme si le mot désinformation était allé à sa propre école : il joue à cache-cache avec ses significations. On le croit militaire, et on le retrouve sur un plateau de télévision ; on imagine qu'il se distille dans le secret de discrètes officines et voilà que l'affaire des armes de destruction massive nous montre qu'il est un familier de la Maison Blanche.
Des journaux piégés par une fausse citation sur Wikipedia | Demain la veille
Are the photos of Borneo's monster snake real?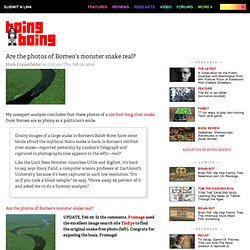 Mark Frauenfelder at 11:25 am Thu, Feb 26 My unexpert analysis concludes that these photos of a 100-foot long river snake from Borneo are as phony as a politician's smile. Grainy images of a large snake in Borneo's Baleh River have some locals afraid the mythical Nabu snake is back. Is Borneo's 100-foot river snake—reported yesterday by London's Telegraph and captured in photographs (one appears to the left)—real?
« Des cylindres tombent du ciel ! Des tripodes apparaissent, se mélangent au trafic, les martiens commencent à marquer les zones métropolitaines avec des rayons de chaleur… Les militaires, milices locales et gardes nationaux s'organisent et attaquent les envahisseurs… » Si les aliens débarquaient en 2008, comment l'information se diffuserait-elle ? Rejouant La fameuse Guerre des mondes
Twitter, un truc d'extra-terrestres ? | Presse-Citron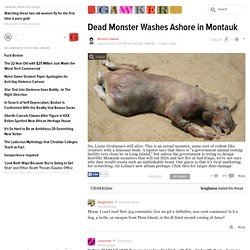 No, Lizzie Grubman's still alive. This is an actual monster, some sort of rodent-like creature with a dinosaur beak. A tipster says that there is "a government animal testing facility very close by in Long Island," but unless the government is trying to design horrible Montauk monsters that will eat IEDs and fart fire at bad Iraqis, we're not sure why they would create such an unthinkable beast. Our guess is that it's viral marketing for something.
Good Luck With Your Hell Demons: Dead Monster Washes Ashore in Montauk
Un étudiant identifie les manipulateurs de Wikipédia
De la simple correction à la manipulation, toutes les modifications de l'encyclopédie collaborative sont révélées. Le logo de Wikipédia, tête à l'envers (DR). Vous voulez savoir qui ajoute ou retire des informations sur l'encyclopédie collaborative Wikipédia ? Qui, surtout, manipule certaines des données pour les enjoliver ou en effacer les aspects les plus critiquables ? Un étudiant américain a développé une technologie pour le savoir, et a fait quelques découvertes intéressantes.
Scientists of America : Science of anyone - Web edition