Illustration/graphicdesign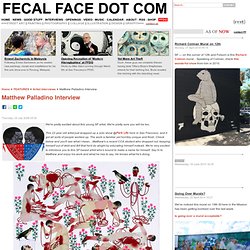 We're pretty excited about this young SF artist. We're pretty sure you will be too. This 22 year old artist just wrapped up a solo show @Park Life here in San Francisco, and it got all sorts of people worked up. The work is familiar yet horribly unique and fresh. Check below and you'll see what I mean... Matthew's a recent CCA student who dropped out, keeping himself out of debt and felt that he'd do alright by educating himself instead.
Matthew Palladino Interview
marikajo.com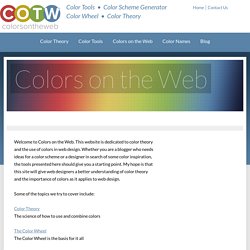 Color Theory, Color Wheel and Combining Colors, Colors on the Web
Welcome to Colors on the Web. This website is dedicated to color theory and the use of colors in design. Whether you are a blogger who needs ideas for a color scheme or a designer in search of some color inspiration, the tools presented here should give you a starting point. My hope is that this site will give web designers a better understanding of color theory and the importance of colors as it applies to web design.
The Grid System
This arti­cle is for web design­ers and front-end web devel­op­ers who are inter­ested in grid-based lay­out sys­tems but are at a loss on how to decipher them. 04.Mar.2012 A PDF writ­ten by Andrew Maher to help you design grids and to give you the resources to delve fur­ther into the grid world.