Cyber Security
Hard Drive Data Recovery - How to Recover Data from a Dead Hard Drive. Let's dispense with the I-told-you-sos.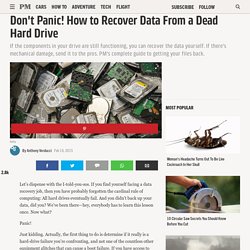 If you find yourself facing a data recovery job, then you have probably forgotten the cardinal rule of computing: All hard drives eventually fail. And you didn't back up your data, did you? Hacking. HoneyMap. Daily cyber threats and internet security news: network security, online safety and latest security alerts. The Honeynet Project. Updating U.S. Federal Cybersecurity Policy and Guidance. Spending Scarce Taxpayer Dollars on Security Programs that Work By Franklin S.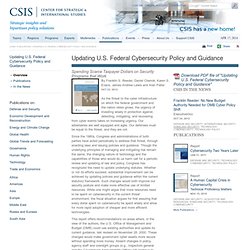 Reeder, Daniel Chenok, Karen S. Evans, James Andrew Lewis and Alan Paller As the threat to the cyber infrastructure on which the federal government and the nation relies grows, the urgency of investing wisely in protection against, detecting, mitigating, and recovering from cyber events takes on increasing urgency. Our adversaries are well equipped and agile. CERT - Tips. Panda Antivirus Pro 2013 | Antivirus | Firewall | Anti-spyware | Security to buy | Download | Buy | Renew. Depuis plus de 20 ans, Panda Security innove et développe de nouvelles technologies pour protéger ses clients de tous les types de menaces.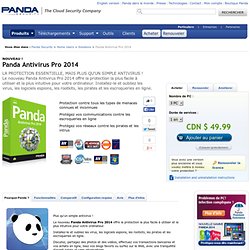 Plus qu'un simple antivirus ! Le nouveau Panda Antivirus Pro 2014 offre la protection la plus facile à utiliser et la plus intuitive pour votre ordinateur. Installez-le et oubliez les virus, les logiciels espions, les rootkits, les pirates et les escroqueries en ligne. Belarc - System Management For The Internet Age. Software license management, IT asset management, IT security audits and more.
Anonymisierung Software. RANDOM.ORG - True Random Number Service. What Is My IP Address | Shows Your IP Address. KeePass Password Safe. LastPass - Password Manager, Form Filler, Password Management. Lab US | Antivirus & Internet Security Protection Software. Spybot - Search & Destroy from Safer Networking.
Top 15 Open Source/Free Security/Hacking Tools | Security & Hacking Blog. 1.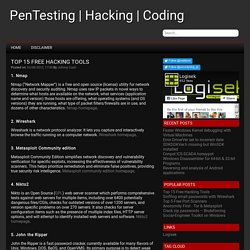 Nmap Nmap ("Network Mapper") is a free and open source (license) utility for network discovery and security auditing. Nmap uses raw IP packets in novel ways to determine what hosts are available on the network, what services (application name and version) those hosts are offering, what operating systems (and OS versions) they are running, what type of packet filters/firewalls are in use, and dozens of other characteristics.
Nmap homepage. 2. Traceroute, Ping, Domain Name Server (DNS) Lookup, WHOIS. Malwarebytes : Free anti-malware download. Understanding Cyber warfare.
---