Cyber Security
Hard Drive Data Recovery - How to Recover Data from a Dead Hard Drive
Let's dispense with the I-told-you-sos. If you find yourself facing a data recovery job, then you have probably forgotten the cardinal rule of computing: All hard drives eventually fail. And you didn't back up your data, did you?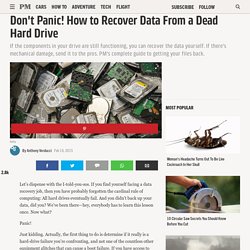 Daily cyber threats and internet security news: network security, online safety and latest security alerts
Spending Scarce Taxpayer Dollars on Security Programs that Work By Franklin S. Reeder, Daniel Chenok, Karen S. Evans, James Andrew Lewis and Alan Paller As the threat to the cyber infrastructure on which the federal government and the nation relies grows, the urgency of investing wisely in protection against, detecting, mitigating, and recovering from cyber events takes on increasing urgency. Our adversaries are well equipped and agile.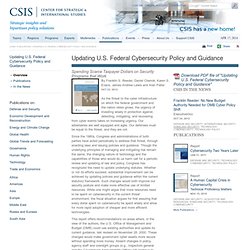 Updating U.S. Federal Cybersecurity Policy and Guidance
CERT - Tips
For 20 years, Panda Security has been innovating and developing new technologies to protect our customers from all kinds of threats. We understand your real needs Life is about making the right choices. More than a simple antivirus! The new Panda Antivirus Pro 2013 offers the easiest-to-use and most intuitive protection for your computer.
Panda Antivirus Pro 2013 | Antivirus | Firewall | Anti-spyware | Security to buy | Download | Buy | Renew - Panda Security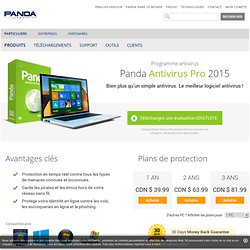 Belarc - System Management For The Internet Age. Software license management, IT asset management, IT security audits and more.
Lab US | Antivirus & Internet Security Protection Software
1. Nmap Nmap ("Network Mapper") is a free and open source (license) utility for network discovery and security auditing. Nmap uses raw IP packets in novel ways to determine what hosts are available on the network, what services (application name and version) those hosts are offering, what operating systems (and OS versions) they are running, what type of packet filters/firewalls are in use, and dozens of other characteristics. Nmap homepage . 2.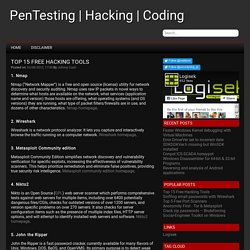 Understanding Cyber warfare