Brain&Mind
Interesting article, though it probably could be summed up by saying, "Remind yourself of better things to crave, and you might end up craving them instead." What I've found for food-related cravings is that if I deprive myself (intentionally or not) of food and become really really hungry..... then find something to eat, it doesn't matter if I normally dislike the food, I'm so grateful to alleviate my hunger that it tastes awesome.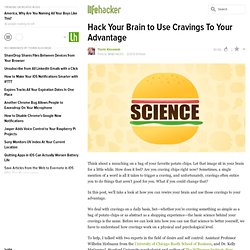 Hack Your Brain to Use Cravings To Your Advantage
Shiftshock Survival, Diet & Preparedness
Jill Bolte Taylor's stroke of insight
In addition to the specialised endocrine organs mentioned above, many other organs that are part of other body systems, such as the kidney, liver, heart and gonads, have secondary endocrine functions.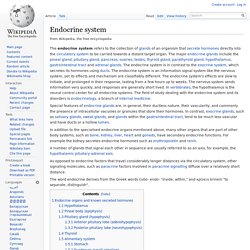 Endocrine system
Philosophy, Vol. 54, No. 209 (Jul., 1979), pp. 380-384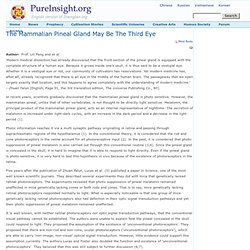 Author: Prof. Lili Feng and et al
The Mammalian Pineal Gland May Be The Third Eye | Pureinsight
Jim Rohn - Three Keys To Greatness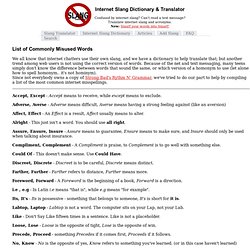 Commonly Misused Words
We all know that internet chatters use their own slang, and we have a dictionary to help translate that; but another trend among web users is not using the correct version of words.