1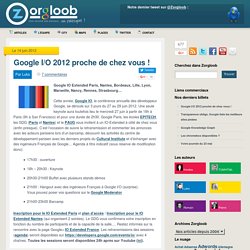 Publié par Sundar Pichai, senior vice-président, Google Chrome & Apps Nous lançons aujourd'hui Google Drive, un espace centralisé dans lequel vous pouvez créer, partager, collaborer et conserver l'ensemble de vos documents. Que vous établissiez un budget prévisionnel avec vos collaborateurs, que vous élaboriez une présentation avec un groupe de travail ou que vous organisiez un séminaire, vous pouvez désormais le faire dans Drive.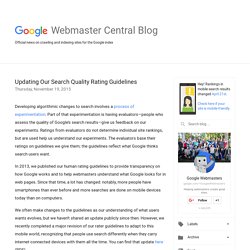 Webmaster level: Advanced Over the years, Google has used different crawlers to crawl and index content for feature phones and smartphones. These mobile-specific crawlers have all been referred to as Googlebot-Mobile. However, feature phones and smartphones have considerably different device capabilities, and we've seen cases where a webmaster inadvertently blocked smartphone crawling or indexing when they really meant to block just feature phone crawling or indexing.
Miller Ramos - L'interactivité comme outil de développement du marketing et de la stratégique d'affaires
Je suis impressionné par le projet qui a été développé par l'entreprise Stratasys, basée à Minneapolis (EUA). Cette entreprise produit des imprimantes 3D à des prix très compétitifs. Oui vous avez bien compris, une imprimante 3D!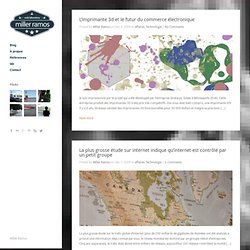 Free Software Download, Games, Design, Technology and Social Media News
Convert Your PDF Files into a Desired Format Easily and Efficiently with iSkysoft PDF Converter In this highly competitive world, people are observed struggling to complete their projects on time. For instance, if you need to submit a project report, which you have compiled in the word format, but can't send it as, you are not sure of the document viewer used by the recipient, where a different tool can change its original layout. You can then convert the document into the PDF format and then mail it to allow the user get the desired display of the document.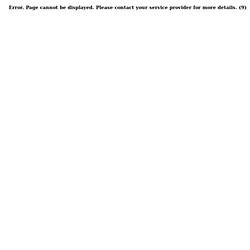 Sébastien, fidèle lecteur de Korben.info, a eu la gentillesse de réaliser une procédure d'installation du logiciel Captvty (pour télécharger des émissions en VOD) sous Mac OSX. Voici donc comment faire en quelques étapes simples. Tout d'abord, allez télécharger Winebottler en version stable 1.6.1, installez-le en copiant Wine.app et WineBottler dans votre répertoire Applications et lancez WineBottler au moins une fois. Ensuite recommencez, mais cette fois avec la version 1.7.15 de développement. En effet, Sébastien a remarqué que pour avoir accès à tous les Winetricks, il fallait au moins avoir installé et lancé la version stable avant. L'avantage d'installer cette version de développement de WineBottler, c'est qu'elle permet de se passer de X11, ce qui n'est pas plus mal.
Depuis l'arrivée de Google sur le marché des navigateurs et la course à la performance des machines virtuelles javascript, les technologies reposant sur des plugins se font beaucoup plus discrètes. Dans l'absolu, nous ne pouvons que nous féliciter de la disparition progressive de technologies propriétaires dans nos navigateurs (Flash, Silverlight, Java…) au profit de technologies standards (javascript, WebGL…). Mais dans la pratique, ce n'est pas si simple, car il n'y a pas de bonnes ou mauvaises technologies.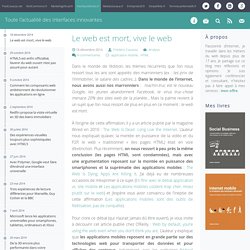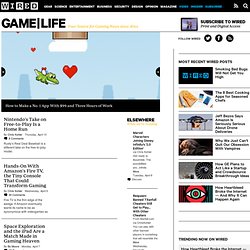 Dueling Developers Go to War Over Duke Nukem's Fate By Bo Moore and Chris Kohler Thursday, March 27 0 Comments Gearbox Software and 3D Realms are currently fighting it out in court over the legalities of a new Duke Nukem game. America's Best Crossword Solvers Prep for Battle By Katie M. Palmer Friday, March 7 0 Comments Odds are good one of these puzzle masters will take home the grand prize at this weekend's American Crossword Puzzle Tournament.
GameLife