Images pour Scjavel
Toutes les tailles | Typhoon Haiyan_01. Ary Scheffer - Christ Weeping Over Jerusalem - Walters 37111.
Carl Bloch
FreeChristimages. Free Christ Images, High Resolution Images, Christian Art. Christs Entry into Jerusalem by Hippolyte Flandrin 1842. The Story of Palm Sunday. ON THE MORNING AFTER the supper at Bethany, Jesus called two of his disciples and said to them, "Go into the next village, and at a place where two roads cross, and there you will find an ass tied, and a colt with it.
Loose them, and bring them to me. And if anyone says to you, 'Why do you do this?' Say 'The Lord has need of them,' and they will let them go. " Christ Entering Jerusalem. Art culture et foi. Hippolyte Flandrin Prints and Posters at eu. L'entrée de Jésus à Jérusalem - Le roi Arthur, la réalité derrière le mythe. Résultats Google Recherche d'images correspondant à. Gustave Doré: Christ Leaving the Praetorium. European Art. This work may be in the public domain in the United States.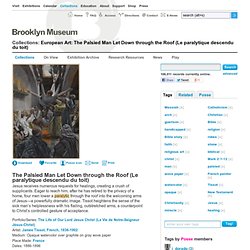 Works created by United States and non-United States nationals published prior to 1923 are in the public domain, subject to the terms of any applicable treaty or agreement. You may download and use Brooklyn Museum images of this work. Please include caption information from this page and credit the Brooklyn Museum. James Jacques Joseph Tissot Paintings, Art Reproductions and Art Prints on Canvas. Life of Jesus. From Wikimedia Commons, the free media repository Artists[edit] Bowyer Bible[edit] Annunciation to Mary.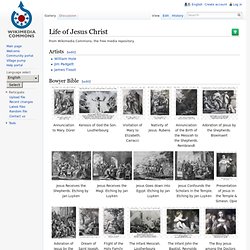 DürerKenosis of God the Son. Galaxy art wallpaper img17 « 1600x1200 « Space art « Universe, space, galaxy photos and images gallery. All sizes | Eastern Hemisphere - Blue Marble 2012. Space and NASA News – Universe and Deep Space Information. Jésus_Christ_et_Nouveau_Testament. Images_du_Premier_Testament. Pourquoi_ce_site. Soyez les bienvenus !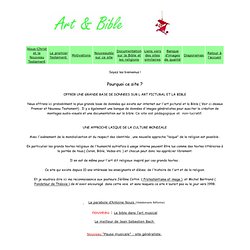 Pourquoi ce site ? Nous offrons ici probablment la plus grande base de données qui existe sur internet sur l'art pictural et la Bible ( Voir ci-dessus Premier et Nouveau Testament) . Il y a également une banque de données d'images généralistes pour susciter la création de montages audio-visuels et une documentation sur la bible. Ce site est pédagogique et non-lucratif. Avec l'avénement de la mondialisation et du respect des identités , une nouvelle approche "laïque" de la religion est possible .
James Tissot The life of Christ. Jesus In The Temple with Teachers Royalty Free Images. It was the custom for the Jews from all parts of the land to go up to Jerusalem to worship at least once every year at the feast of the Passover, which was held in the spring.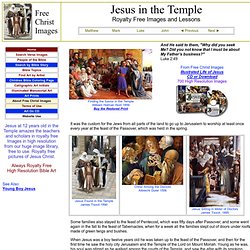 Some families also stayed to the feast of Pentecost, which was fifty days after Passover; and some went again in the fall to the feast of Tabernacles, when for a week all the families slept out of doors under roofs made of green twigs and bushes. When Jesus was a boy twelve years old he was taken up to the feast of the Passover, and then for the first time he saw the holy city Jerusalem and the Temple of the Lord on Mount Moriah.
Google Image Result for. Jesusdoc.jpg (1430×860) Jesus devant docteurs. Comprendre la Scène On peut voir sur cette image..et sur d'autres Un enfant ou adolescent devant des vieillards Jésus a douze ans et selon les artistes il est représenté comme un petit adulte ou comme un grand enfant.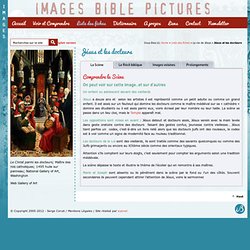 Il est assis sur un fauteuil qui domine les docteurs comme le maître médiéval sur sa « cathèdre » domine ses étudiants ou il est assis parmi eux, voire écrasé par leur nombre ou leur taille. La scène se passe dans un lieu clos, mais le Temple apparaît mal.
Fribert Gallery - Arnold Friberg. DEPART COMPRENDRE COMPLET. Vincent Van Gogh. 1269013535l8hIrw.jpg (400×264) Termes d'utilisation et condition de participation. Utilisation du site Inscription pour un compte Concept de banque d'image libre de droit Permis libre de droits pour utilisation d'images Permis allongés pour utilisation des images Permis d'éditorial pour l'utilisation des images Utilisation non-autorisée Exigences des crédit Sujets sensibles Autorisation de modèles et propriétés Politique de remboursement Marques de commerce Non-responsabilités Droits d'auteur Concours avec thème Programme de référence Section image gratuite Obligation du contributeur - exclusivité et non-exclusivité Entente sur l'utilisation du site En utilisant ce site et/ou en téléchargeant n'importe quel matériel, vous acceptez d'être lié par cet accord.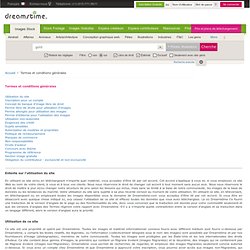 Image stock: Bible ouverte.
---