Mind
Illnesses
Memory Improvement Techniques - Improve Your Memory with MindTools.com - StumbleUpon. Use your whole mind to remember. © iStockphoto/Yakobchuk The tools in this section help you to improve your memory.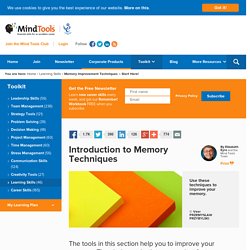 They help you both to remember facts accurately and to remember the structure of information. How willpower works - Health & wellness - The Boston Globe - StumbleUpon. 5 Ways To Hack Your Brain Into Awesomeness | Cracked.com - StumbleUpon. Much of the brain is still mysterious to modern science, possibly because modern science itself is using brains to analyze it.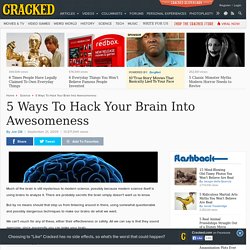 There are probably secrets the brain simply doesn't want us to know. But by no means should that stop us from tinkering around in there, using somewhat questionable and possibly dangerous techniques to make our brains do what we want. We can't vouch for any of these, either their effectiveness or safety. All we can say is that they sound awesome, since apparently you can make your brain... Think You Got a Good Night's Sleep (After Only Two Hours of Actual Sleep) Ecology of the Mind. For thousands of generations we humans grew up in nature.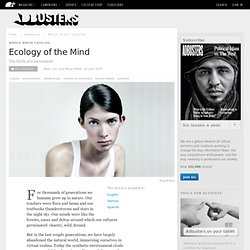 Our teachers were flora and fauna and our textbooks thunderstorms and stars in the night sky. Our minds were like the forests, oases and deltas around which our cultures germinated: chaotic, wild, fecund. But in the last couple generations, we have largely abandoned the natural world, immersing ourselves in virtual realms.
---