Mind
Avoid frustrating memory loss. Retain and recall more information. It's a classic situation - you meet someone new, and then moments later you've forgotten their name! Names, passwords, pin and telephone numbers... the list is endless - with so much to memorize is it really possible to improve how much you can remember?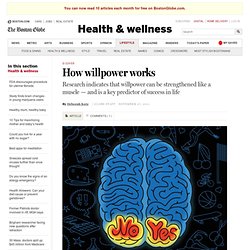 Willpower is one of the most important predictors of success in life. While small studies through the years have linked high levels of self-control to better health, relationships, and finances, a landmark study published this past January provided the strongest evidence to date. And taking on specific habits - like brushing your teeth with the opposite hand - can increase levels of self-control.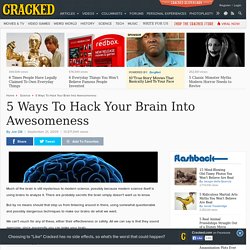 Much of the brain is still mysterious to modern science, possibly because modern science itself is using brains to analyze it. There are probably secrets the brain simply doesn't want us to know. But by no means should that stop us from tinkering around in there, using somewhat questionable and possibly dangerous techniques to make our brains do what we want. We can't vouch for any of these, either their effectiveness or safety. All we can say is that they sound awesome, since apparently you can make your brain... Think You Got a Good Night's Sleep (After Only Two Hours of Actual Sleep)
F or thousands of generations we humans grew up in nature. Our teachers were flora and fauna and our textbooks thunderstorms and stars in the night sky. Our minds were like the forests, oases and deltas around which our cultures germinated: chaotic, wild, fecund. But in the last couple generations, we have largely abandoned the natural world, immersing ourselves in virtual realms.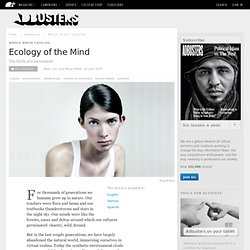 Ecology of the Mind | Adbusters Culturejammer Headquarters