The Best
Browse: Material Type: Textbooks
Home
Goofram - Google and Wolfram Alpha Side by Side
Goofram is a mash-up of Google Search and Wolfram Alpha search. Enter your search term(s) into Goofram and it will display relevant results drawn from Google and Wolfram Alpha.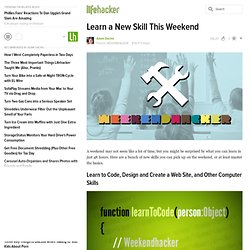 A weekend may not seem like a lot of time, but you might be surprised by what you can learn in just 48 hours. Here are a bunch of new skills you can pick up on the weekend, or at least master the basics. Learn to Code, Design and Create a Web Site, and Other Computer Skills It's hard to get involved and obsessed with technology without wanting to make some of it. That might mean designing a cool web site or developing an app of some kind.
On countless occasions, you've likely said to yourself "I wish I knew how to do ______." Then, of course, life got in the way and you put it off until you could find the time. Maybe you wanted to become fluent in a language, learn a new instrument, start performing your house repairs, or a master a myriad of other skills.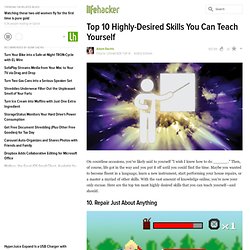 the Knowledge Sharing Place
Entertainment Meet David Peterson, who developed Dothraki for Game of Thrones There are seven different words in Dothraki for striking another person with a sword. Among them: "hlizifikh," a wild but powerful strike; "hrakkarikh,"a quick and accurate strike; and "gezrikh," a fake-out or decoy strike. But you won't find these words in George R. R.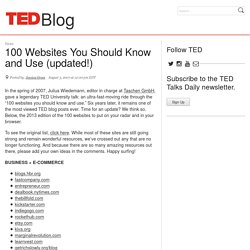 On this page, you will find the best 108 iPad apps for all your needs. We've taken the effort to categorize the apps and picked only those we believe to be the best ones and which will most likely be useful to you. Use these quick links to jump to each section: Movies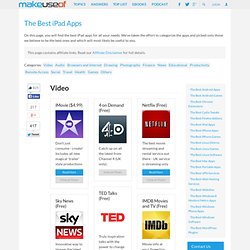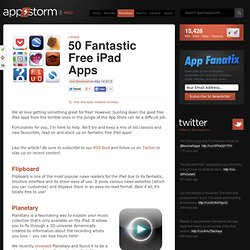 We all love getting something great for free! However, hunting down the good free iPad apps from the terrible ones in the jungle of the App Store can be a difficult job. Fortunately for you, I'm here to help. We'll try and keep a mix of old classics and new favourites, read on and stock up on fantastic free iPad apps!