Government
Student Gateway to the U.S. Government
Summary: The first USGS streamgage in the country is turning 125 years old, and the U.S. Geological Survey, along with many partner agencies, is commemorating the event on Tuesday, April 22, with a celebration at the Embudo streamgage near Espanola. New Mexico State Engineer Scott Verhines and USGS Acting Director Suzette Kimball will join a number of federal, state and local officials at a ceremony to recognize the device that set the foundation for modern water management. Officials to Gather near…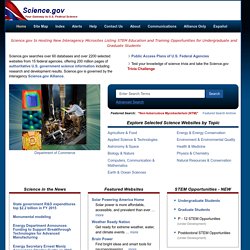 Oregon.gov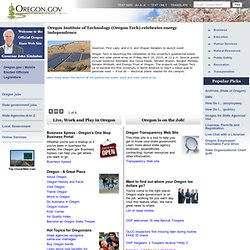 Online Claim System is fastest way to file What's the fastest way to file your Oregon Unemployment Claim? Filing online is the fastest method for most people, especially if all your work is performed in Oregon. Oregon's Online Claim System is easy, fast and secure. The system leads you through each question, step by step, and it even advises you if you have made a mistake. Most of the questions have YES or NO answers, plus easily understood HELP information is available with the click of your mouse.
Business Registry Business Name Search
http--www.oea.das.state.or.us-economic-appendixc.pdf
Oregon Geospatial Data Clearinghouse (OGDC) - Home Page
Oregon Secretary of State Corporation Division OFFICIAL Government website
Oregon State Legislature
Sen. George Issues and Information
Topic links - A to Z - Direct access to statistical data on topics of your choice. MapStats - Statistical profiles of States, counties, cities, Congressional Districts, and Federal judicial districts. Statistics by geography from U.S. agencies -- International comparisons, national, State, county, and local. Statistical reference shelf - Published collections of statistics available online including the Statistical Abstract of the United States. Search across agency websites.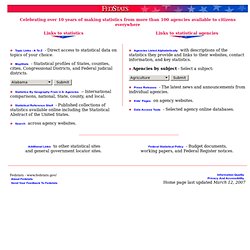 State of Oregon Real Estate Agency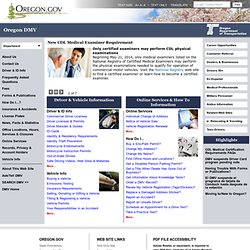 State of Oregon Oregon DMV
Whether you're applying for the 1st time or renewing for the 10th All applicants for driver licenses, instruction permits and ID cards (including renewals and replacements) must present proof of their full legal name and U.S. citizenship or lawful presence in the United States. It can take weeks to obtain some of the documents you may need to meet the applicable laws, so don't wait until your license, permit or ID card expires.