Art
MicroElectronic Systems Design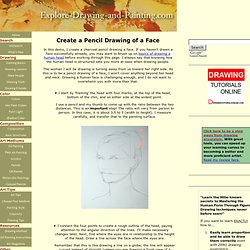 In the next step, I look for variations within the shadows and vary the pressure of my pencil to produce different shades for more three dimensional forms. Or I just vary the layers of hatching and cross hatching. I start to add mid-tones and light tones, too. The tonal relationship is a relative thing, just like the proportions of the spatial features of the face. I go back and forth to make the relationships work. Sometimes it takes a lot of time, but it is well worth it.
Historical Anatomies on the Web: Bernardino Genga Home
Browsing Model on deviantART
A Singular Creation Art Community & Tutorial: Matching Colors - StumbleUpon
Hello all, here is a tutorial on matching colors that was provided for us by Bill Martin. Bill has taught at the University of California, The San Francisco Art Institute and San Jose State University among others. His paintings have been shown in major art museums all over the world. I would like to thank him for offering his knowledge to the A Singular Creation Art Community.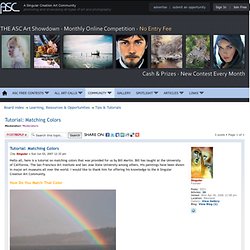 Matisse: Life and Painting
Gustav Courbet : History of Erotic Art
Gustav Klimt (1862 - 1918) was an Austrian artist from Vienna who was one of the pioneers of Symbolism and Art Nouveau who is best known for his paintings though was also an incredibly prolific draftsman. "All art is erotic" — Gustav Klimt We usually use self portraits of the artists on ErotiCart, however Klimt famously has no self portrait and is popularly quoted saying "I have never painted a self-portrait. I am less interested in myself as a subject for a painting than I am in other people, above all women...There is nothing special about me. I am a painter who paints day after day from morning to night...Who ever wants to know something about me... ought to look carefully at my pictures."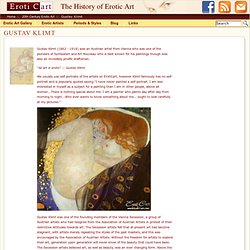 For a video version of this tutorial visit www.proko.com/how-to-draw-eyes-structure This tutorial is a continuation of How to Draw the Head from Any Angle. I will go over the structure of the eye and detailed information on drawing the brow ridge, eyeball, eyelids, eyelashes, iris, cornea, and pupil. The Basic Forms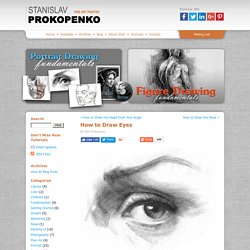 How to Draw the Muscles of the Human Body