Open id & central pages
Check Username Availability at Multiple Social Networking Sites. Profilactic.com - preventing an online identity crisis - since 2006. KnowEm Username Check - Secure your Brand or Online Identity on Social Media. Social media business cards. Pixelhub By signing in you accept our privacy & legal notice.
Please enter the email address you signed up with. We'll send you an email with further instructions (please also check your spam folder). Tell your friends: DooID user? Créez votre carte de visite virtuelle ! :: Identy Me - Service de création de cartes de visite virtuelles. Card.biz - Your online business card. Profileomat.com - profile aggregator + reputation system + maps mashup + .... ;-) ProfileFly - Share Your Profiles + Contacts + Bookmarks. Retaggr - The Definitive Online Profile. Get Started. Whois Renew your .tel Manage your .tel Get your .tel .tel.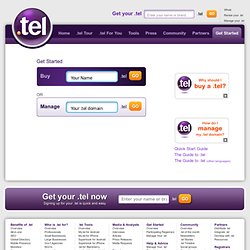 E - Home. UnHub | Home. Le CV en ligne nouvelle génération - CV gratuit. Carbonmade : Your online portfolio. VisualCV • Get a better resume, online. Universally Portable Social Identity!
Chi.mp - All your stuff in one place that YOU own. Faveous | The place for everything you like. Random Name Generator. Welcome to about.me (about dot me) Gravatar - Globally Recognized Avatars (votre avatar universel) Social Visiting Card. Online Reputation, Personal Branding. BrandYourself: Control Your Google Results at BrandYourself.com. Egofolio. Make a homepage in minutes.
SocialURL. Make a homepage in minutes. OpenID Foundation website. ClaimID.com - Manage your online identity. Claim Your Name & Protect Your Brand on Hundreds of Social Media Sites!
The OpenID Directory.
---