Leaks & Watchdogs
Category:Internet vigilantism
A daily TV/radio news program, hosted by Amy Goodman and Juan Gonzalez, airing on over 900 stations, pioneering the largest community media collaboration in the United States.
Watchdog International
Consumer Reports WebWatch: The leader in investigative reporting on credibility and trust online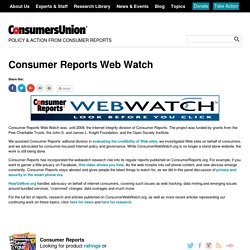 The sneakiest new shopping scams: Easy ways to avoid the biggest rip-offs online and in stores </b>*} ...With Internet fraud on the rise, it's getting tougher to outsmart the criminals. Complaints to the Internet Crime Complaint Center, a joint operation of the FBI and the National White Collar Crime Center, jumped 22 percent last year.
Government Accountability Project
ICANNWatch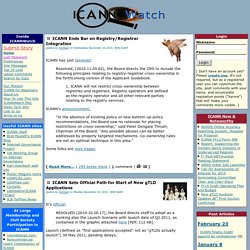 ICANN's New Commitment to Transparency Arrives Via Secret Process posted by michael on Wednesday September 30 2009, @07:59AM ehasbrouck writes "ICANN has announced, with great fanfare, a new Affirmation of Commitments by the United States Department of Commerce and ICANN. This "Affirmation" was signed by the CEO on behalf of ICANN and appears to make "commitments" about actions ICANN will take which would have a major impact on ICANN's policies and procedures. the "affirmation" was announced, apparently, just minutes or seconds after a Board telephone vote this morning. The outcome had obviously been expected (and the proposal could have been included with the agenda), and the announcement -- including comments from a select few who had apparently shown the proposal -- had obviously been prepared in advance,
Judicial Watch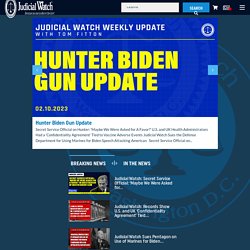 April 17, 2014 $3 Mil for Philippine Project to Combat Global Warming in Pacific Rim As if it weren't bad enough that the U.S. has already wasted billions of taxpayer dollars to save the developing world from the presumed ills of global warming, millions more will go to a Philippines-based project that aims to combat climate change in the Pacific Islands. Is there no end to this madness? Last year Read More >>
FUnfolding News - Watch your favourite story unfold
Insight - Organized Crime in the Americas
Inequality watch
Lutte pour la transparence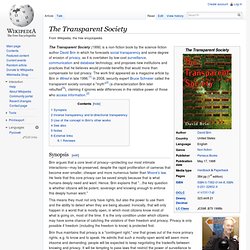 The Transparent Society
Synopsis[edit] David Brin with sousveillance "maybecamera" at the Association of Computing Machinery's (ACM's) CFP conference where such a sousveillance device was given to each attendee. Brin participated in the Opening Keynote on the "inverse panopticon".
HumaneWatch
Breaking Nuke News | NukeFree.org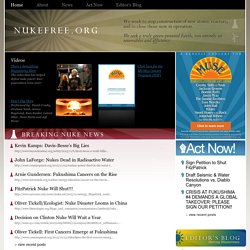 The 25th anniversary of the Exxon Valdez disaster has brought critical new evidence that petro-pollution is destroying our global ecosystem. The third anniversary of the Fukushima Daiichi nuclear meltdown in Japan confirms that radioactive reactor fallout is doing the same. How the two mega-poisons interact remains largely unstudied, but the answers can't be good. And it's clearer than ever that we won't survive without ridding our planet of both.
EcoWatch: Uniting the Voice of the Grassroots Environmental Movement
Quackwatch has grown considerably. To help visitors with special areas of interest, we maintain 24 additional sites for autism, chiropractic, dentistry, multilevel marketing, and many other hot topics. We are also closely affiliated with the National Council Against Health Fraud, which cosponsors our free weekly newsletter, and with Bioethics Watch, which highlights issues of questionable research on humans. Our Internet Health Pilot site provides links to hundreds of reliable health sites. Our Casewatch site contains a large library of legal cases, licensing board actions, government sanctions, and regulatory actions against questionable medical products. These sites can be accessed through the "Visit Our Affiliated Sites" drop-down menu above.
Quackwatch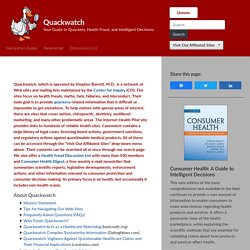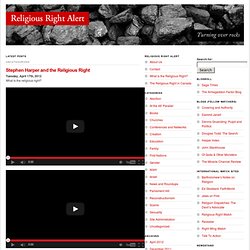 Latest Posts Uncategorized Stephen Harper and the Religious Right Tuesday, April 17th, 2012
Religious Right Alert