Joomla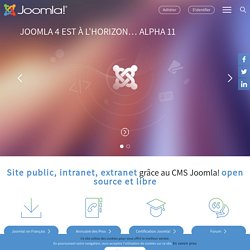 12 Avril 2014 Posted in News proposées Pour faire suite à l'annonce de l'élection du nouveau bureau d'OSM, Sandra Thevenet vient de traduire l'interview que Sarah Watz, nouvelle président d'OSM à donné à Market Wired. Sarah Watz, première Présidente d'OSM venant du continent européen ; afin de toujours favoriser la croissance et le développement à l'international du CMS qui propulse déjà 3 % du Web.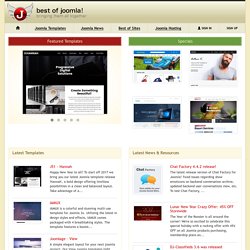 ChangelogHQ Saves Time in Software Development ChangelogHQ is a great changelog generator for all web developers. If you are always having issues of time and manpower to generate changelogs of your software, ChangelogHQ will replace the job of a project manager. All your software development activities… Balbooa - Joomla Google map module - 6maps New Year's Eve, one of the most anticipated day of the year.
Que sont les cookies? Un cookie est un petit fichier contenant du texte qu'un site web sauvegarde sur votre ordinateur ou votre appareil mobile lorsque vous visitez ce site. Les cookies sont largement utilisés pour faire fonctionner les sites web, ou pour les faire fonctionner plus efficacement, ainsi que pour fournir des informations aux propriétaires du site. Comment utilisons-nous les cookies?