Fun and Humour
FromUnderTheRock's Channel. Cooking with Chef Buck Play Cooking with Chef Buck Redbuck.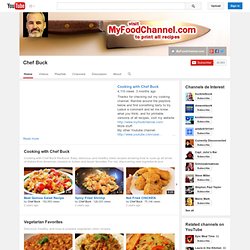 Easy, delicious, and healthy video recipes showing how to cook up all kinds of dishes from American classics to Indian and Asian favorites. Death on the Mountain. The Rapture Index. Logorama Short Film. Dave Barry's Blog. April 15, 2014 Board Member Wants Dress Code For Parents Dropping Kids Off At High School (Thanks to Mark Schlesinger) Posted by Dave on April 15, 2014 at 03:48 PM Permalink | Comments (4)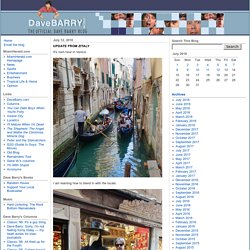 Funny or Die - Funny Videos, Funny Pictures, and Funny Jokes. Drew Curtis' FARK.com. Live Webcams - Free, public web cams found online. Explanation These are web cameras with IP addresses, which send a continuous stream of pictures in the Motion JPEG format.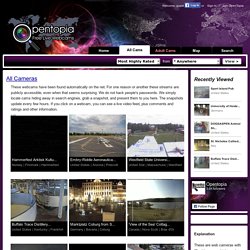 These feeds are checked every three hours or so. The first frame of the video is grabbed and resized as a thumbnail. Beauty. Watch Weeds Online. Translation Party. Turn It Off.
---