Entertainment
Do Nothing for 2 Minutes. Movie Maker.
Anonymous picture on VisualizeUs. SOUNDS. FUNNY. Anonymous picture on VisualizeUs. Today I Found Out. Too Funny. Creative Food Manipulation. "QUANTUM SHOT" #496link Pimp My Food!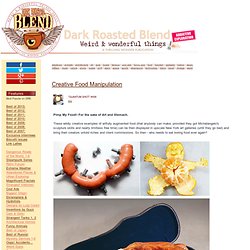 - For the sake of Art and Stomach. These wildly creative examples of artfully augmented food (that anybody can make, provided they got Michelangelo's sculpture skills and nearly limitless free time) can be then displayed in upscale New York art galleries (until they go bad) and bring their creators untold riches and client commissions. So then - who needs to eat boring food ever again?
(images credit: Tzessler, Voichenko and Stanislav Volyazlovski) Futility Closet. About Oddee. Still life: Bent objects. UPDATE: The Return of Bent Objects Wires transform these objects from inanimate to hilarious works of art.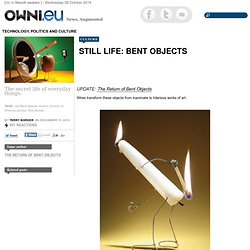 Little polish girl.
---