DIY/ INSPIRATION
Intro
Modding Project: Ring Light MetkuMods - Because you love your hardware!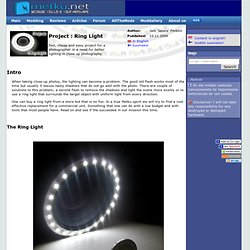 Bean Art Tutorial
I am finally caught up to the last round of my CWTS projects. Here is the final tutorial from the competition. This was one of the least expensive projects, and it was also one of my favorites. I loved it for a lot of reasons, but mainly because literally ANYONE can do it!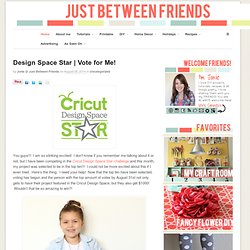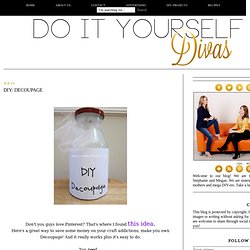 DIY: Mod Podge
Don't you guys love Pinterest? That's where I found this idea. Here's a great way to save some money on your craft addictions; make you own Decoupage!
VARIOUS BLOGS / DIY SITES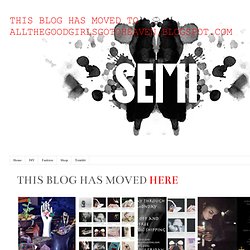 Things you need for this DIY: *chalkboard paint *painter's tape
∆DIY∆ Chalkboard Wall
Origami Kusudama Flower Folding Instructions - How to make an Origami Kusudama Flower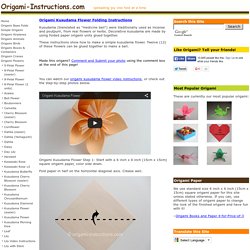 Kusudama (translated as "medicine ball") were traditionally used as incense and poutpurri, from real flowers or herbs. Decorative kusudama are made by using folded paper origami units glued together.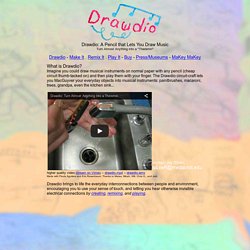 DRAWDIO - draw music with a pencil, or a kitchen sink, or a banana, or...
What is Drawdio? Imagine you could draw musical instruments on normal paper with any pencil (cheap circuit thumb-tacked on) and then play them with your finger.
Make a Wide Sturdy Handle With The Portuguese Sinnet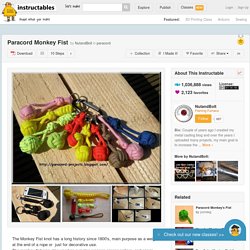 Paracord Monkey Fist
The Monkey Fist knot has a long history since 1800's, main purpose as a weight at the end of a rope or just for decorative use. The monkey fist was also used as a melee weapon among sailors and gangs.
How to Make Fried Marble Jewelry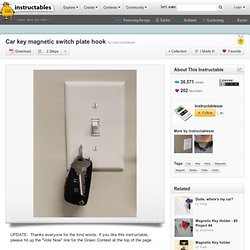 UPDATE: Thanks everyone for the kind words.
Car key magnetic switch plate hook
Two Color Paracord Solomon Bar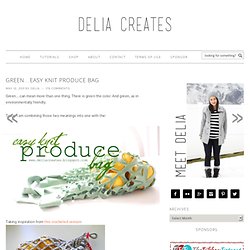 Green…can mean more than one thing. There is green the color. And green, as in environmentally friendly. Today I am combining those two meanings into one with the: I made my reusable produce bag out of an old knit T-shirt. And then I went crazy!
Green...Easy Knit Produce Bag
Wall Art for Sienna's Room
First off, let me just say, I really love photos printed onto a canvas. Really.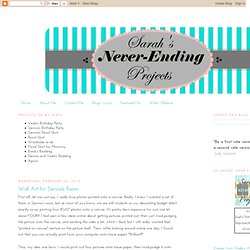 DIY Cartier-Esque Bracelet | The Frisky
DIY rowing machine
The rowing machine is one of the less familiar fitness machines for cardiovascular training.
Mod Circle side table, step stool, basket, etc.
Czwórka w skrócie
unnamed pearl
21 ways of turning pallets into unique pieces of furniture
Do you have some pallets or pieces of them that you don't need anymore?
Super Special Bananas
Epiphanie - HOME - My Life List
Solar powered stove using 100% recycled materials
A Beautiful Mess
Plucked right out of a Cartoon Handbags – Jump From Paper
Sisal Rope Bowl
Tutorials
DIY Doily Lamp
craftgawker | look to inspire
It's Dollar Store Week!The Pot | The Art of Doing Stuff - StumbleUpon
most favorited all-time
This to That (Glue Advice)
Unique Gifts & Unusual Gift Ideas
Tutorial: Quick Envelope Pillow Case
Our Clean Up Crew!
Do It 101 .com, a do-it-yourself index to just about anything
It's in the NEWS!
Sketchbook on the Behance Network
Homemaker on a Dime: Projects
Craft-Ease: Monogram from rolled book pages
DIY $5 Flower Vase!
emmas designblogg - design and style from a scandinavian perspective
Make: Projects How-to Projects Library — Electronics, Arduino, Crafts, Solar, Robots
Crazy Domestic
the decorated cookie: fondant gerbera daisies (on cookie pops)
DIY Eco Bags