Paper Toys
Optical illusion cut-out and fold characters | Gags Area
Poseid0n: I was cruisin your origami section and I thought you G3 model was cool, but rather outdated. So Basically, I downloaded it, added nessicarry changes, some special Effects, and a couple other things, Now it's a G4!
Paper Mac's "Make your own Mac" - Page 2 @ The Apple Collection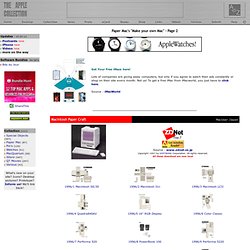 Origamic Architecture pop-up cards World Famous Buildings
do it yourself paper lampshades by mostlikelyShop on Etsy
A.G Paper Toys
3EyedBear (Calendar)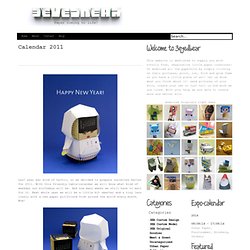 Last year was kind of hectic, so we decided to prepare ourselves better for 2011.
Chiba
StandUpArt
Funk Food MechaBunny
back again with the big hopping madness known as the Mecha6!!
e440 Squirrel
cafetera
Yebomaycu
flickr paper toys
How about displaying a paper craft version of your own car, a favorite car, or even a past generation car on your desk?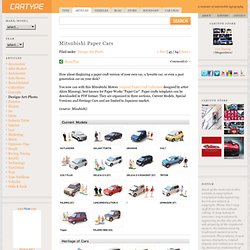 Mitsubishi Paper Cars
Uncle Ghastly!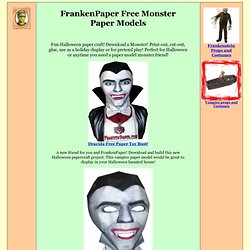 Fun Halloween paper craft! Download a Monster! Print-out, cut-out, glue, use as a holiday display or for pretend play! Perfect for Halloween or anytime you need a paper model monster friend! Dracula Free Paper Toy Bust! A new friend for you and FrankenPaper!
FrankenPaper
Paper Toys
Pepakura
What game is going on here? First of all, "It´s a pleasure to welcome You here!" pepakura.net offers You paper models of artists from all corners of this world!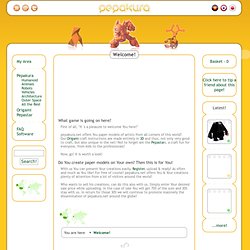 Recortables
Pay-Per-Toy