Colours
1. Sarcoline Wearing sarcoline—literally "flesh-colored"—high heels makes your legs look longer. Wearing a sarcoline leather jacket reminds everyone of Buffalo Bill in The Silence of the Lambs. 2. Coquelicot
11 Colors You've Probably Never Heard Of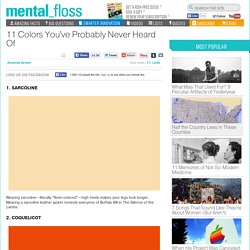 Jun 26th, 09 by Dicky | Tools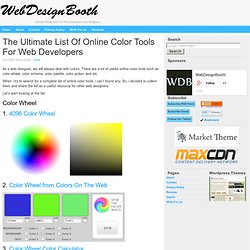 The Ultimate List Of Online Color Tools For Web Developers
Practical Rules for Using Color in Charts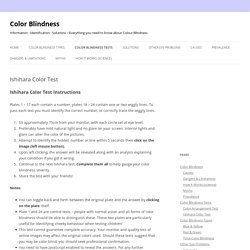 Ishihara Color Test Instructions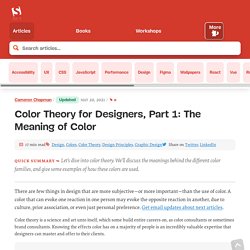 Color in design is very subjective.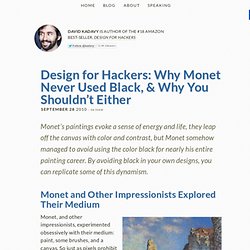 Why Monet Never Used Black
Monet's paintings evoke a sense of energy and life, they leap off the canvas with color and contrast, but Monet somehow managed to avoid using the color black for nearly his entire painting career. By avoiding black in your own designs, you can replicate some of this dynamism.