Health
Skinny Bitch | New York Times Bestseller. Official Food, Inc. Movie Site - Hungry For Change? Welcome, Food, Inc.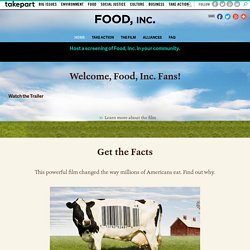 Fans! You Are the Food, Inc. Movement. After receiving impressive testimonials from people who are promoting healthier, sustainable choices in their own lives and communities, Participant Media, pivot TV, and TakePart.com are thrilled to announce the winners of the first annual Food, Inc. Stress, depression and the holidays: 10 tips for coping - MayoCl.
Stress, depression and the holidays: Tips for coping Stress and depression can ruin your holidays and hurt your health.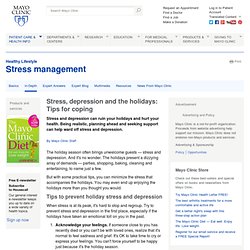 Being realistic, planning ahead and seeking support can help ward off stress and depression. By Mayo Clinic Staff The holiday season often brings unwelcome guests — stress and depression. And it's no wonder. Meatless Monday : One day a week cut out meat. Falling for Fabe's Bakery, Assorted Vegan Cookie. After twisting her rubber arm, Nicole of Another One Bites the Crust, agreed to review some of the vegan products from Fabe's Bakery here on Go Dairy Free.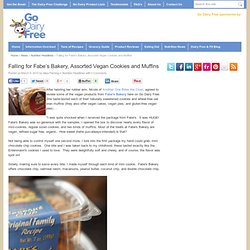 She taste-tested each of their naturally sweetened cookies and wheat-free oat bran muffins (they also offer vegan cakes, vegan pies, and gluten-free vegan pies) … "I was quite shocked when I received the package from Fabe's. It was HUGE! Fabe's Bakery was so generous with the samples. I opened the box to discover nearly every flavor of mini-cookies, regular sized cookies, and two kinds of muffins.
---