Moving Pictures
Home | Login/Register RSS / Podcasts Home DOC-DEBUT: The Highest PassA new season of DOC-DEBUT premieres Saturday with The Highest Pass. A modern Indian yogi and guru leads seven motorcycle riders up the snow-capped peaks of the Himalayas. Along the way, they learn that the highest pass is within.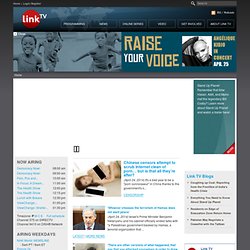 Connecting You to the World
Events Archive tvebiomovies 2013 - The Winning Films We have our 7 winners for tvebiomovies 2013
TVE.org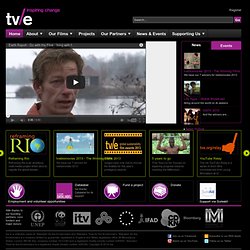 Notice The videos that are linked to from ForbiddenKnowledgeTV.com represent solely the opinions of their producers. Links to these videos are made available to you as a resource for your own research and evaluation not as an endorsement. ForbiddenKnowledgeTV is not in the business of persuading you or anyone else to believe anything that that is linked to from this site, but it does encourage you to use all available resources to form your own judgement about important things that affect your life.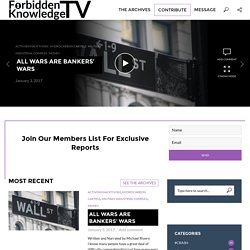 Forbidden Knowledge TV
A daily TV/radio news program, hosted by Amy Goodman and Juan Gonzalez, airing on over 900 stations, pioneering the largest community media collaboration in the United States.
Redefining the Media
RT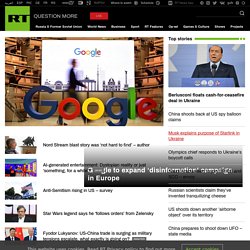 It is RT's flagship program hosted by Peter Lavelle. This TV presents hot-topic discussions on politics, business, newsmakers, global trends, present-day conflicts, and dangers and challenges facing our world. ​Stalling Ukraine With the government in Kiev lacking legitimacy and meaningful political resources, Washington and Brussels face a... April 18, 2014 05:03 Markets!
Global Research TV – Centre for Research on Globalization