The Arts
Art and the art world
Tate Magazine Issue 6: Paul Nash
Pygmalion and Galatea by W. S. Gilbert
CHRISTINE ATKINSON started her dance career at a local dance school in Cardiff, U.K. at the age of 2 1⁄2. At the age of 10 she joined The Welsh National Ballet School, then run by the late Joyce Marriot (Espinosa School). At the age of 16 Christine became a full time student of The Rambert School of Ballet, Mercury Theatre, London under the guidance of Dame Marie Rambert. On completing her training Christine went on to teach for The Welsh Arts Council and Ogwr Borough Council, was voted onto The Executive Committee of The Dance Council for Wales and The Royal Academy of Dancing's South Wales Committee, U.K.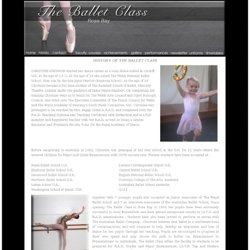 History of The Ballet Class
Online Review London - critique of dance, theatre, art, culture in london
Rudolf Nureyev Foundation official website
Oooops meant to say thank you for the pearl and all the others you sent. Cheers :0) by goldy Feb 23
Ballet was my first love, I was with the 'Welsh National Ballet' as it was called then,very small company, which I think folded at a later date. They had a studio in Charles Street Cardiff..but all my efforts to get any data about it have failed. Even the New Theatre Cardiff where we had many preformances doesnt seem to hold a record in its archives.....One of our examiners when sitting British Ballet exams was Miss Espinoser...... a grandchild I believe of the great Espinoser who founded the British Ballet organisation.Once a month we had a Lesson from Miss Nordea from Saddlers Wells, I remember watching her perform in place of Alicia Markova. she Used to beat time with a huge stick and use it to get our legs aligned as she liked them. ;0) by goldy Feb 23
Muzeum Narodowe w Warszawie / Zbiory / Zbiory studyjne / Zbiory Sztuki Wschodniochrześcijańskiej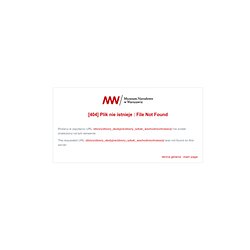 Wystawa Za Wielkim Murem. Sztuka chińska ze zbiorów MNW 9 marca – 12 maja 2013 Wystawa przybliża fascynującą sztukę i kulturę Chin i jest pokazem najcenniejszych i najciekawszych zabytków z kolekcji sztuki chińskiej MNW, stanowiącej dziś największy tego typu zespół muzealiów w Polsce. Cyfrowe MNW – nowy katalog! Nowy katalog cyfrowy obejmuje 73 dzieła przedstawiające sceny z powstania styczniowego, głównie z powstańczej codzienności: sceny patroli, biwaków, przemarszów oddziałów.
Welcome the Imperial War Museum's Collections Home Page : War Artists' Archive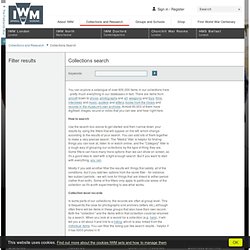 You can explore a catalogue of over 600,000 items in our collections here - pretty much everything in our databases in fact. There are items from aircraft down to shoes , photographs and art , weapons and toys , films , interviews and music , posters and letters , books from the library and records in the museum's own archives . Almost 90,000 of them have digitised images, sound or video that you can see and hear right here. How to search Use the search box above to get started and then narrow down your results by using the filters that will appear on the left, which change according to the results of your search.
BEAUTY AND TERROR: ESSAYS ON THE POWER OF PAINTING
Polish Art
a l t e r n a t i v e a r t s.
Saimir Strati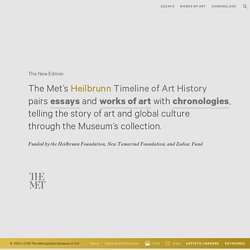 West African power associations are responsible for an array of arts, including masks, sculptures, and performances. The arts of kómó and kónó , two predominantly male institutions, have captured the attention of museum audiences in Europe and the United States. Communities across western West Africa support the two organizations and many others, including several belonging to women.