Nootropics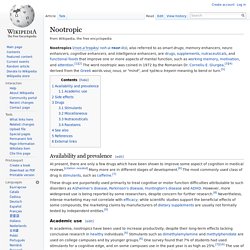 Nootropics (/noʊ.əˈtrɒpɨks/ noh-ə-TROP-iks), also referred to as smart drugs, memory enhancers, neuro enhancers, cognitive enhancers, and intelligence enhancers, are drugs, supplements, nutraceuticals, and functional foods that purportedly improve mental functions such as cognition, memory, intelligence, motivation, attention, and concentration.[1][2] The word nootropic was coined in 1972 by the Romanian Dr.
Experiences - Phenylethylamine Experiences
Dear SWIYs,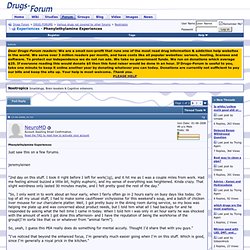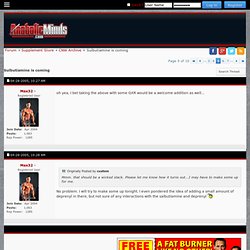 Copy and past from my AL post:7pm-noticed vision seemed "clearer" 715pm-Decided WTF, another 1/8 of a tsp 800-driving to workout, started yawning, thought that was odd since I felt "up". Nothing near amphetamines, or even E/C, but a pleasant steady energy.
Sulbutiamine is coming - Anabolicminds.com - Page 5