Sites I use for my Domains
whos.amung.us - showcase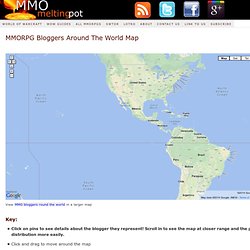 View MMO bloggers round the world in a larger map Key:
MMORPG Bloggers Around The World Map — MMO Melting Pot
Stephanie's PhotoImpact Tutorials: PI8 Watermark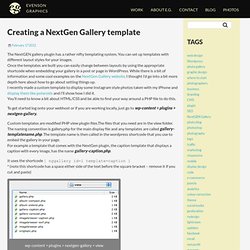 Creating a NextGen Gallery template - Evenson graphics
The NextGEN gallery plugin has a rather nifty templating system. You can set up templates with different layout styles for your images. Once the templates are built you can easily change between layouts by using the appropriate shortcode when embedding your gallery in a post or page in WordPress.
Blank Artisteer – WordPress Micro Theme | Themeover