Sites I use for my Domains
Patterns. Revolver Maps - Free 3D Visitor Maps. Showcase. MMORPG Bloggers Around The World Map. View MMO bloggers round the world in a larger map Key: Click on pins to see details about the blogger they represent!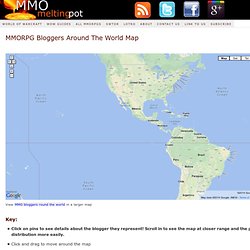 Scroll in to see the map at closer range and the pin distribution more easily.Click and drag to move around the mapUse your mouse wheel to scroll in and out. Double clicking also works to scroll in.All pin-markers are bloggers. Most are red – yellow and green pins are used to differentiate multiple folks in the same town. Stephanie's PhotoImpact Tutorials: PI8 Watermark. Creating a NextGen Gallery template - Evenson graphics. The NextGEN gallery plugin has a rather nifty templating system.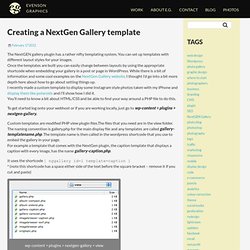 You can set up templates with different layout styles for your images. Once the templates are built you can easily change between layouts by using the appropriate shortcode when embedding your gallery in a post or page in WordPress. WordPress › Blog Tool, Publishing Platform, and CMS. Artisteer - web design software and joomla template maker. Blank Artisteer – WordPress Micro Theme | Themeover.
---