Crafts
DIY Organic Sugar Scrub Recipe
Movie Inspired Craft: Snail Shell Candles
I love a good movie.
November 22, 2011 by Lauren Things I love: Saving money Yummy smelling things EASY projects
The Burlap Bag - High Quality Handmade Goods Shop - Austin Texas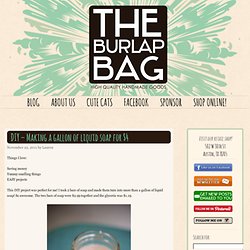 Cahier de vacances – Transformer son foulard en turban | Blog français d'Etsy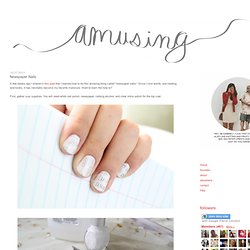 A few weeks ago I shared in this post that I learned how to do this amazing thing called "newspaper nails."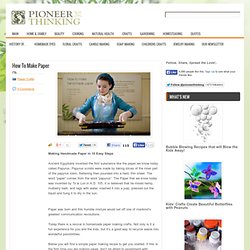 How To Make Paper
Making Handmade Paper in 10 Easy Steps Ancient Egyptians invented the first substance like the paper we know today called Papyrus. Papyrus scrolls were made by taking slices of the inner part of the papyrus stem, flattening then pounded into a hard, thin sheet.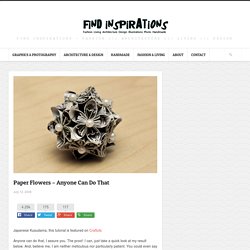 Japanese Kusudama, this tutorial is featured on Craftuts Anyone can do that, I assure you. The proof: I can, just take a quick look at my result below. And, believe me, I am neither meticulous nor particularly patient. You could even say I'm the opposite. Below you can see my very first attempt to create paper flowers.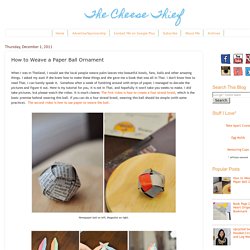 When I was in Thailand, I would see the local people weave palm leaves into beautiful bowls, fans, balls and other amazing things. I asked my aunt if she knew how to make these things and she gave me a book that was all in Thai. I don't know how to read Thai, I can barely speak it.
You know how it goes, a friend calls you and invites you to dinner at the last minute.
Ahoy there Hipster Homers! I'm Julie and I'm the very first guest blogger on this fine site. Today's project involves breaking stuff, plants, found objects, and miniatures.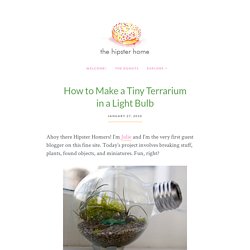 Add a burst of color to your room with this crafty pouf!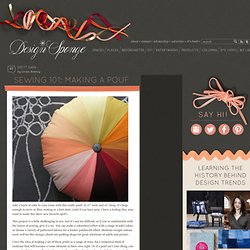 This stitch is typically used for leaf patterns.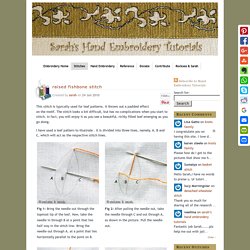 Home / Crafts / 50+ Free Apron Patterns You Can Make
Tie a Perfect Bow
I saw a necklace like this on Rebecca's blog a long time ago but I cannot seem to find the photo again!
Leather Pennant Necklace DIY Fashion and Craft Tutorials | Stars for StreetlightsStars for Streetlights
I was walking through Target a few weeks ago and noticed this little knit fabric headband that was not just braided together…….but woven.