Semantic (web)
From the Semantic Web to the Web of Data: ten years of linking up
dcow/jPearltrees
jPearltrees/src/me/dcow/pearltrees at master · dcow/jPearltrees
Google dataset linking strings and concepts
Tim Finin, 11:02am 19 May 2012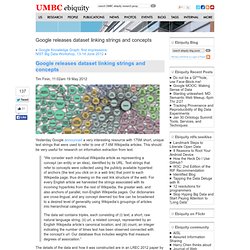 Index of /pubs/crosswikis-data.tar.bz2
Discovery Hub | Beta
Content extraction with apache tika
Semantic tools for big data
Thésaurus -> Ontology
Demystifying taxanomies
Robust Hyperlinks
Proceedings of Digital Documents and Electronic Publishing (DDEP00), Munich, Germany, 13-15 September 2000 In Springer-Verlag Lecture Notes in Computer Science . Copyright © 2000 Springer-Verlag Thomas A.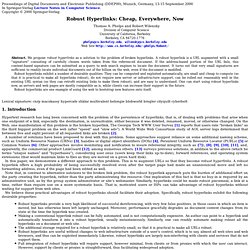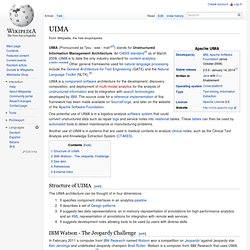 UIMA - Standard for unstructured information
UIMA stands for Unstructured Information Management Architecture . An OASIS standard [ 2 ] as of March 2009, UIMA is to date the only industry standard for content analytics [ citation needed ] . UIMA is a component software architecture for the development, discovery, composition, and deployment of multi-modal analytics for the analysis of unstructured information and its integration with search technologies developed by IBM .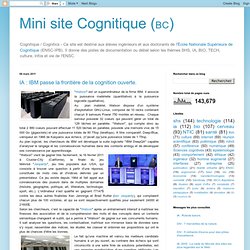 " Watson " est un superordinateur de la firme IBM.
Supercalculateur sémantique