Music Blogs
The Mahogany Blog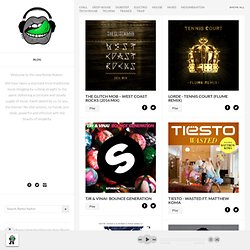 Following a widely successful 2013 edition of the festival that held back-to-back weekends and totaled 6 days, Ultra Music Festival returns to Bayfront Park, Miami on March 28-30th 2014 with the announcement of a phase one lineup that eclipses nearly … Continue reading Buku Music & Art Project 2014 has just released their talent lineup for their third annual festival occurring March 21-22, 2014 in New Orleans, LA at Blaine Kern's Mardi Gras World. After last year's highly successful sold-out event, producers of … Continue reading Today "Lights All Night" 2013 announced their full lineup for the two-day New Year's Eve event in Dallas, TX, along with a newly added Silent Disco stage. The festival will take place at the Dallas Convention Center on Friday, December … Continue reading
Electronic Dance Music Blog: Remixes, Mashups, House, Trance, Dubstep | Remix Nation
Pitchfork
Discover, save, and share new music
Latest songs from music blogs worldwide / The Hype Machine
In Audio We Trust
WE FUCKING LOVE MUSIC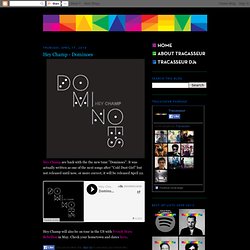 Bufi's new EP "Salvaje" came out yesterday on the Discotexas label. Our buddies on Discotexas keep on releasing great stuff and now the time has come to the Mexican magic producer Bufi. Bufi has been spoiling us the last couple of years with great dance tunes and his new EP isn't any exception.
Tracasseur
DML
DirtyHype
EARMILK.COM
Posted in Bangin, Chill, Premieres by nick | Tags: Drake, Free Download, Freestyle, Hip-Hop, Premiere, Tory Lanez, We Made It Toronto to Texas rapper Tory Lanez has been on the rise since his Conflicts of my Soul mixtape last year, and just recently dropped off a huge Sh!t Freestyle apart of a new series called #SWAVESESSION with Tory going in over tracks. Today he takes on Drake's "We Made It" ft.
this song is sick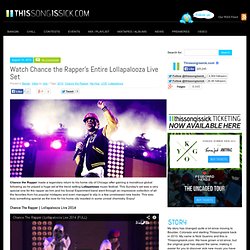 Salacious Sound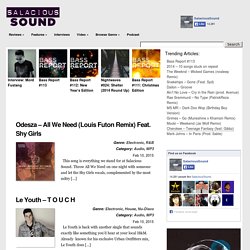 Benjamin Francis Leftwich – Snowship (Thomas Jack Remix) Genre: Downtempo and Chill House Category: Audio, MP3 Apr 4, 2014 Thomas Jack brings us another playful, tropical and fun tune that holds the raw acoustic sound and vocals intact from Benjamin and adds on a sprinkle of that TJ […] Bass Report #090
Musicophilia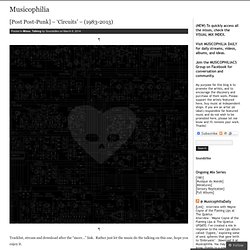 Musicophilia has been in defacto semi-retirement for most of the last couple years, as life has made mix-making infeasible (and even music listening far too rare). However, I am working on a few things, and several equally musically-obsessed friends are at work, too. The mixes still seem to get a few downloads every day, so I've left things up in the hopes that the mixes will continue to turn people on to music they'll love. Which brings me to the real topic of this post: loving music enough to share it, and what I hope is the result. I've been explicit about it elsewhere, along the lines of "please support the artists featured in these mixes," but on the internet that might seem like some sort of pseudo-legalese ass-covering.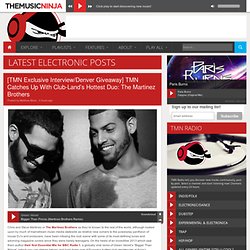 Green Velvet Bigger Than Prince (Martinez Brothers Remix) Chris and Steve Martinez or The Martinez Brothers as they're known to the rest of the world, although looked upon by much of mainstream music media stateside as relative new comers to the powerplay pantheon of house DJ's and producers, have been infusing the club scene with some of its most defining tunes and adorning magazine covers since they were barely teenagers. On the heels of an incredible 2013 which saw them author their first Essential Mix for BBC Radio 1, a globally viral remix of Green Velvet's "Bigger Than Prince" (which you can stream below) and hold down one of Europe's hottest club residencies at Ibiza's Circoloco; we had a chance to chat up the hottest duo in club land about their current American tour, future hip-hop productions, their recent monster Coachella performance and working with Seth Troxler.
Electronic
ORGY IN RHYTHM
Harry South Big Band for Mercury UK from 1966. Ian Hamer, Hank Shaw, Les Condon, Greg Bowen (tp), Ian Carr (tp,fl-hrn), Johnny Marshall, Chris Smith, Keith Christie, Gibb Wallace (tb), Roy Willox, Alan Branscombe (as,fl), Ronnie Scott, Dick Morrissey (ts), Bob Efford (ts,fl), Harry Klein (bs), Gordon Beck (p), Phil Bates (b), Phil Seamen (d), Harry South (ldr). Six To One Bar/Lush Life/There And Back/North Of The Soho Border. Ian Hamer, Hank Shaw, Les Condon, Albert Hall (tp), Ian Carr (tp,fl-hrn), Rik Kennedy, Chris Smith, Keith Christie, Bill Geldard (tb), Roy Willox, Alan Branscombe (as,fl), Ronnie Scott, Dick Morrissey (ts), Tubby Hayes (ts,fl), Pete King (bs), Gordon Beck (p), Phil Bates (b), Phil Seamen (d), HarrySouth (ldr). Costa Fortuna/Last Orders/Afterthought/Alone Together.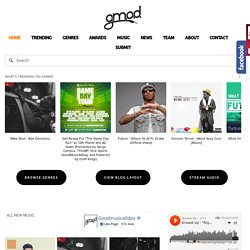 Today we have a HUGE giveaway for you all. We are giving away two individual General Admission tickets with camping to CounterPoint Music Festival in Kingston Downs, GA April 25th-27th. With such acts like Outkast, Pretty Lights, Foster The People, J.Cole, Krewella, Chance The Rapper, SchoolBoy Q and many more this festival is one you will not wanna miss out on. Single Day tickets for Friday, Saturday and Sunday are still available for $90.
GoodMusicAllDay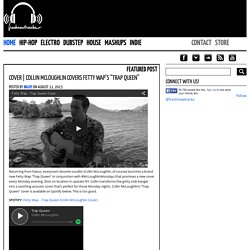 FreshNewTracks
Posted by Middy on April 17, 2014 The Mozart of Moldova, the prince of trance, whatever you wish to call Andrei Rata, known professionally as, Andrew Rayel, it is abundantly clear the talent that is possessed by the 21 year old phenom. He has become the hottest up and coming talent in trance right now, with his tunes consistently being supported by your usual suspects of top DJs, culminating in a spectacular collab "Eiforya" alongside the trance Jesus himself, Armin van Buuren.
HIPSTER RUNOFF
I went to the old scene spot And saw the same scene faces A few years older Still wearing stupid clothes Still looking proud Is the scene still alive? Was I the one who was alive?