Sales/Biz Dev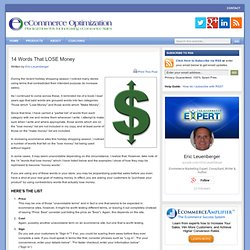 During the recent holiday shopping season I noticed many stores using terms that contradicted their intended purpose (to increase sales). As I continued to come across these, it reminded me of a book I read years ago that said words are grouped words into two categories.
14 Words That LOSE Money : Ecommerce Optimization & Marketing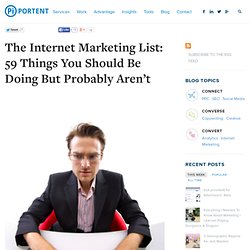 The Internet Marketing List: 59 Things You Should Be Doing But Probably Aren't | Internet Marketing Strategy: Conversation Marketing
Internet marketing is about lots of little things, not one big one. This list is half-list, half-procedure. If you go down these items in order it might give you a decent internet marketing plan for the next few months.
[SherpaStore] Landing Page Handbook 2nd Edition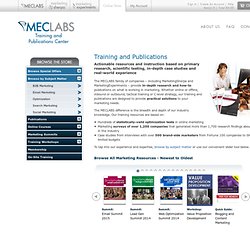 Actionable resources and instruction based on primary research, scientific testing, in-depth case studies and real-world experience The MECLABS family of companies – including MarketingSherpa and MarketingExperiments – provide in-depth research and how-to publications on what is working in marketing.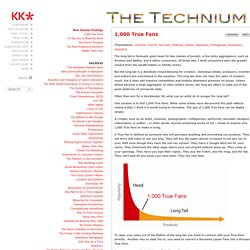 [Translations: Chinese , French , German , Hebrew , Italian , Japanese , Portuguese , Romanian , Spanish ] The long tail is famously good news for two classes of people; a few lucky aggregators, such as Amazon and Netflix, and 6 billion consumers. Of those two, I think consumers earn the greater reward from the wealth hidden in infinite niches.
Seth Godin on standing out | Video on TED.com
Online Marketing Blog Posts, Tips, Tricks and Advice
Last week we held the first live webinar for our new series called " eCommerce Tips for Displaying Trust, Effective Store Design and Better SEO " – and it was a MONSTER success with well over 600 people attending live and thousands watching the on-demand recording, which you can find here (40 mins). The webinar was presented by JB Kellogg from BigCommerce certified design partner Madwire Media .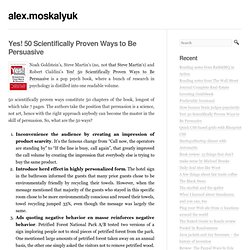 Noah Goldstein's, Steve Martin's (no, not that Steve Martin 's) and Robert Cialdini's Yes! 50 Scientifically Proven Ways to Be Persuasive is a pop psych book, where a bunch of research in psychology is distilled into one readable volume. 50 scientifically proven ways constitute 50 chapters of the book, longest of which take 7 pages. The authors take the position that persuasion is a science, not art, hence with the right approach anybody can become the master in the skill of persuasion.