Writing Tips & Tools
The Other Side of the Story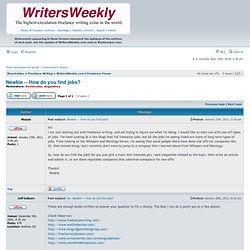 Hi!I am just starting out with freelance writing, and am trying to figure out what I'm doing. I would like to start out with one-off types of jobs. I've been looking at a few blogs that list freelance jobs, but all the jobs I'm seeing listed are more of long-term types of jobs. From looking at the Whispers and Warnings forum, I'm seeing that some people there have done one-offs for companies like S2, then moved along, but I certainly don't want to jump to a company that I learned about from Whispers and Warnings.
View topic - Newbie -- How do you find jobs?
Finishing Your Novel "A writer is someone who finishes." -- Thomas Farber This section is for you if: You've started a novel but are having trouble finishing it, or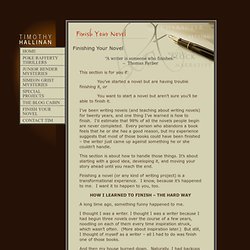 yWriter4 - word processor for authors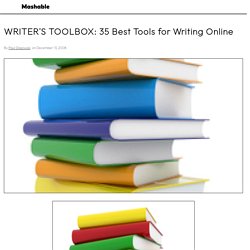 Whether you're new to the world of authorship or a veteran trying to make the most of Web services and applications, there are a number of online tools for writers of all types. From blogging platforms to networking hotbeds, and job boards to real-world gatherings, and more, the supply of utilities is comprehensive, to say the least. But finding them all can be hard-going, so we've taken the liberty to make the discovery process easier by arranging our top finds here for your perusal.