Internet
Les Craypion d'Or | Le meilleur du Web, et plus encore.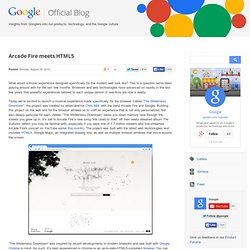 Arcade Fire meets HTML5
What would a music experience designed specifically for the modern web look like? This is a question we've been playing around with for the last few months. Browsers and web technologies have advanced so rapidly in the last few years that powerful experiences tailored to each unique person in real-time are now a reality. Today we're excited to launch a musical experience made specifically for the browser.