Internet
I used to talk about Internet disruptions. Well, I have changed my mind, and I have decided to now focus on "Digital Renaissance", which is reflected in the title of this blog. Why so ? What we are experiencing now is what people experienced during the Renaissance : being torn between the technology, which […] Cegos company has issued a series of interviews on e-learning. Here is mine.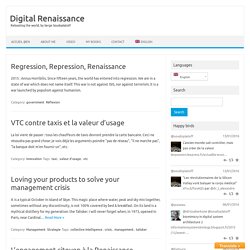 Les Craypion d'Or | Le meilleur du Web, et plus encore.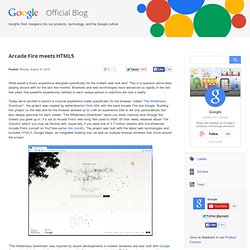 Arcade Fire meets HTML5
What would a music experience designed specifically for the modern web look like? This is a question we've been playing around with for the last few months. Browsers and web technologies have advanced so rapidly in the last few years that powerful experiences tailored to each unique person in real-time are now a reality. Today we're excited to launch a musical experience made specifically for the browser. Called "The Wilderness Downtown", the project was created by writer/director Chris Milk with the band Arcade Fire and Google.