TRAVEL
The luxury Dhigu Resort, Maldives Anantara Dhigu Resort & Spa is encircled by mystic lagoons and unspoilt crystal shores, the resort is a heavenly sanctuary on a secluded paradise island, offering barefoot elegance in one of the world's most celebrated tropical havens. Here the sparkling turquoise waters of the Indian Ocean offer an endless horizon of aquatic allure and the evocative location is matched by a tranquil island design style. Anantara Dhigu is a luxurious five-star resort hidden on tropical terrain on Dhigufinolhu Island in the Maldives' South Male Atoll, a mere 35 minute speedboat journey from the island nation's international airport, or a scenic five minutes by private chartered seaplane.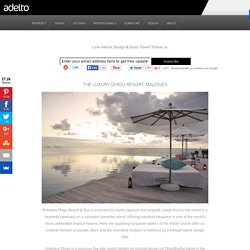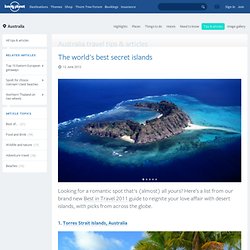 Looking for a romantic spot that's (almost) all yours? Here's a list from our brand new Best in Travel 2011 guide to reignite your love affair with desert islands, with picks from across the globe. 1. Torres Strait Islands, Australia Image by Killer White Fluff
It's A BEEautiful Life
Dear IUJ, It's been 4 years since I graduated and left you but the memories you have given me will always be a part of who I am today. First of all, let me Thank you for the opportunities, the memories, struggles and triumphs, for the friendships, connections and network.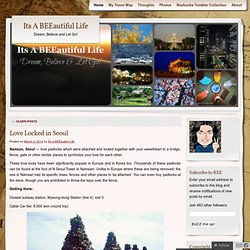 Most Beautiful Villages Around The World | SnapyZ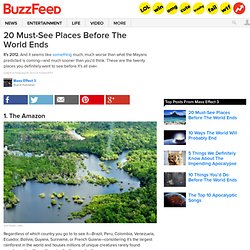 1. The Amazon Regardless of which country you go to to see it—Brazil, Peru, Colombia, Venezuela, Ecuador, Bolivia, Guyana, Suriname, or French Guiana—considering it's the largest rainforest in the world and houses millions of unique creatures rarely found anywhere else, it's worth seeing for thousands of reasons. 2. Antelope Canyon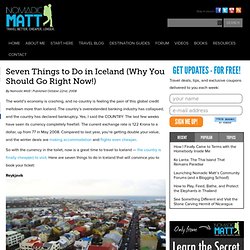 The world's economy is crashing, and no country is feeling the pain of this global credit meltdown more than Iceland. The country's overextended banking industry has collapsed, and the country has declared bankruptcy. Yes, I said the COUNTRY. The last few weeks have seen its currency completely freefall.
Seven Things to Do in Iceland (Why You Should Go Right Now!) – Nomadic Matt's Travel Site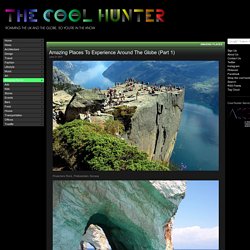 Preachers Rock, Preikestolen, Norway Blue Caves - Zakynthos Island, Greece Skaftafeli - Iceland Plitvice Lakes – Croatia Crystalline Turquoise Lake, Jiuzhaigou National Park, China Four Seasons Hotel - Bora Bora