Streaming Services
Google has finally addressed the issues affecting the new YouTube comments system, controversially rolled out earlier this month. Unfortunately, while small changes are being made to plaster over the cracks, the elephant in the room that is Google+ is going nowhere. In fact, Google refuses to even address the part its social networking integration has played in the mess. Google Admits Problem
Web TV Wire | Internet Video Business & Gadgets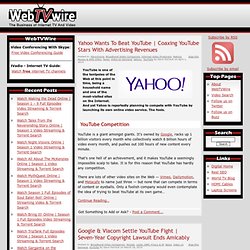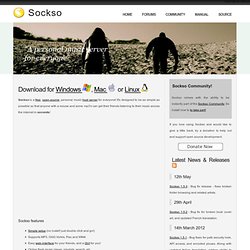 Sockso is a free, open-source, personal music host server for everyone! It's designed to be as simple as possible so that anyone with a mouse and some mp3's can get their friends listening to their music across the internet in seconds! Sockso features
Cookies are not enabled on your browser. In order to function optimally, Audiogalaxy requires that cookies be enabled. Please adjust this in your security preferences and reload the page before continuing. Audiogalaxy - Your Music + Internet Radio. Stream all your music everywhere... And we'll throw in a few million songs you'll love!
Music - www.aspiro.com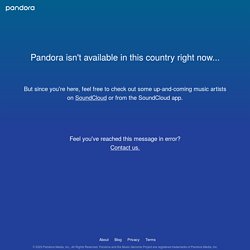 Dear Pandora Visitor, We are deeply, deeply sorry to say that due to licensing constraints, we can no longer allow access to Pandora for listeners located outside of the U.S., Australia and New Zealand. We will continue to work diligently to realize the vision of a truly global Pandora, but for the time being we are required to restrict its use.