Crafts
photos: Kristin Ess + thebeautydepartment.com post designed by kristin ess
D.I.Y FRIDAY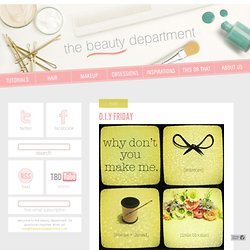 Welcome to Skip to my Lou As seen in the new book "Hand in Hand" Recipe Card Maker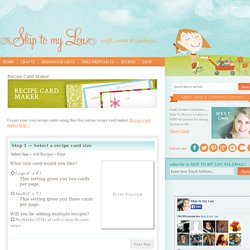 Kumihimo H e a r t tutorial by =Gex78 on deviantART
As a kid I adored the game 'Memory'. The truth is, I still do.
DIY Paper Popsicle Memory Game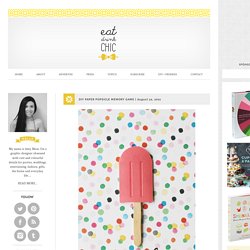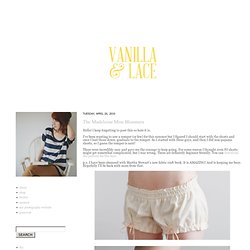 The Madeleine Mini Bloomers
Hello! I keep forgetting to post this so here it is.
Sharing is pretty... Cindy with Skip to my Lou is hosting a month of sewing ideas for a handmade holiday season. Pop on over there to see what inspires you.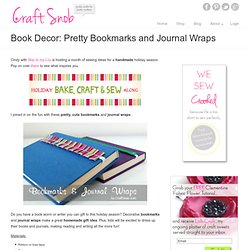 Tutorial Tuesday: Easy Button Magnets These cute little buttons may just be the easiest craft project ever. They use minimal supplies and only take 5 minutes to make.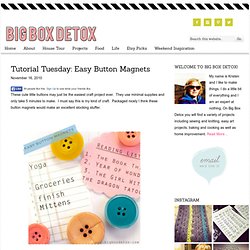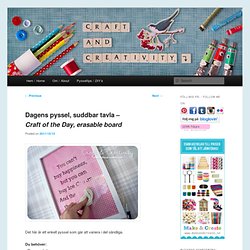 Det här är ett enkelt pyssel som går att variera i det oändliga. Du behöver: - Ram med glas - Möstrade eller enfärgade papper - Whiteboard-penna - Snöre - Tavelkrok eller spik Gör så här: Klipp till pappersarket så det passar ramen, måtta gärna med hjälp av glaset eller ramens baksida.
Att mustascher är i ropet i inrednings- och pysselvärlden är inget nytt under solen. Jag kan inte heller säga att jag är först med att måla mustascher på ägg.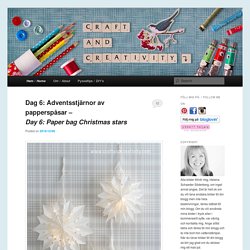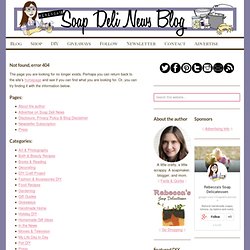 Posted by Rebecca D.
Pouch Tutorial Part I (Bottom) by ~nimuae on deviantART
DIY: MAKEUP BRUSH ROLL
photos/post/design: Kristin Ess This is by far the most ambitious tutorial we've ever done on TBD, but we think you guys might be ready for something a little bit more challenging. This DIY dip-dye brush roll is such a good gift and you can do it in any color you want.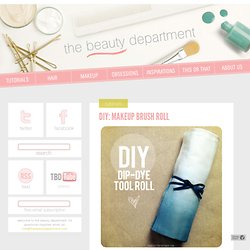 Ruffled Tube Top DIY
Posted by Cathy on Sunday, May 20, 2012 · 23 Comments
I find this Video of a mother and daugther making a tutu for her daugther hallween.
No Sew Tutu
5 Minute Microwave Mug Brownies | Recipe | Cut Out