Crafts
photos: Kristin Ess + thebeautydepartment.com post designed by kristin ess
D.I.Y FRIDAY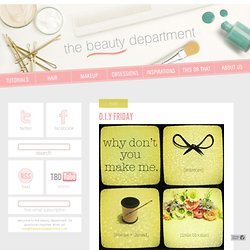 Welcome to Skip to my Lou As seen in the new book "Hand in Hand" Recipe Card Maker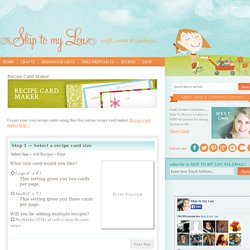 Kumihimo H e a r t tutorial by =Gex78 on deviantART
As a kid I adored the game 'Memory'. The truth is, I still do.
DIY Paper Popsicle Memory Game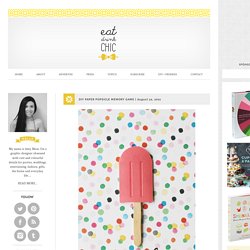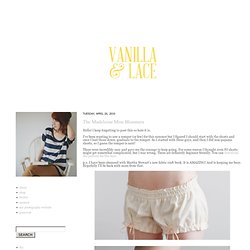 The Madeleine Mini Bloomers
Hello! I keep forgetting to post this so here it is.
Cindy with Skip to my Lou is hosting a month of sewing ideas for a handmade holiday season. Pop on over there to see what inspires you. I joined in on the fun with these pretty, cute bookmarks and journal wraps.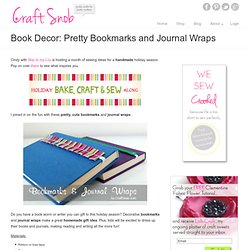 These cute little buttons may just be the easiest craft project ever. They use minimal supplies and only take 5 minutes to make. I must say this is my kind of craft.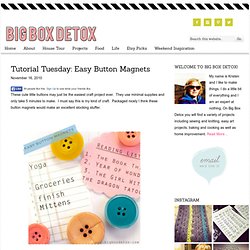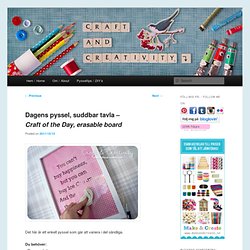 Det här är ett enkelt pyssel som går att variera i det oändliga. Du behöver: - Ram med glas - Möstrade eller enfärgade papper - Whiteboard-penna - Snöre - Tavelkrok eller spik Gör så här: Klipp till pappersarket så det passar ramen, måtta gärna med hjälp av glaset eller ramens baksida.
Jag tänkte visa er hur man kan göra söta luftballonger av enkla rislampor. Det du behöver är först och främst en (eller flera) rislampor.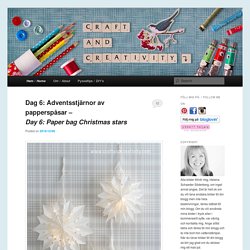 Pouch Tutorial Part I (Bottom) by ~nimuae on deviantART
DIY: MAKEUP BRUSH ROLL
photos/post/design: Kristin Ess This is by far the most ambitious tutorial we've ever done on TBD, but we think you guys might be ready for something a little bit more challenging. This DIY dip-dye brush roll is such a good gift and you can do it in any color you want.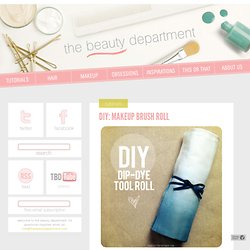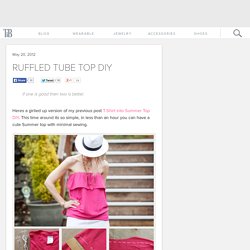 Ruffled Tube Top DIY
If one is good then two is better. Heres a girlied up version of my previous post T-Shirt into Summer Top DIY. This time around its so simple, in less than an hour you can have a cute Summer top with minimal sewing. To see the step by step instructions and photos click here.
No Sew Tutu
5 Minute Microwave Mug Brownies | Recipe | Cut Out