Evdeki
ЦВЕТЯ от пластмасови бутилки. Скраб Арт – цветя от пласмасови бутилки.
Всичките те са направени от Добринка Станeва. Тя се опитва да покаже, че от камарите ненужни боклуци могат да се направят много красиви неща! След като се разтопят на свещ, със силиконов пистолет се слепват частите една към друга. Mirror, Mirror. Share this image Share It Pin It Over the past several years I've been collecting antique gold mirrors that I found at flea markets.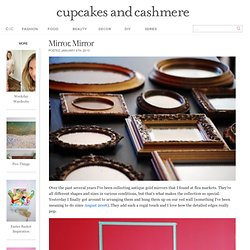 They're all different shapes and sizes in various conditions, but that's what makes the collection so special. Yesterday I finally got around to arranging them and hung them up on our red wall (something I've been meaning to do since August 2008). Floating Vase. Share this image Share It Pin It.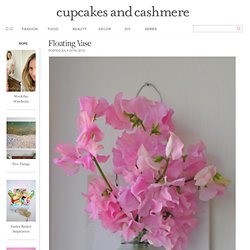 Holder for Charging Cell Phone (made from lotion bottle) | Make It and Love It - StumbleUpon. My husband and I both have cell phones.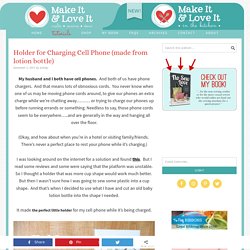 And both of us have phone chargers. And that means lots of obnoxious cords. You never know when one of us may be moving phone cords around, to give our phones an extra charge while we're chatting away……… or trying to charge our phones up before running errands or something. Needless to say, those phone cords seem to be everywhere…..and are generally in the way and hanging all over the floor. (Okay, and how about when you're in a hotel or visiting family/friends.
Crayon Hearts - Martha Stewart Crafts - StumbleUpon. Everyday Mom Ideas: Scrap Paper Tree Centerpiece Tutorial (Featured guest blogger) Hi there!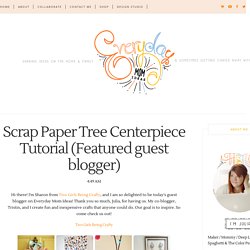 I'm Sharon from Two Girls Being Crafty, and I am so delighted to be today's guest blogger on Everyday Mom Ideas! Thank you so much, Julia, for having us. My co-blogger, Tristin, and I create fun and inexpensive crafts that anyone could do. Most favorited all-time | craftgawker - StumbleUpon. Leaf Cut Art by Lorenzo Durán - StumbleUpon.
---