Photo
Yello - Rhythm Divine
Titouan Lamazou
"Women in art", anamorphose Anamorphosis
What to see The neigh­bor­ing pic­ture by Hans Hol­bein is called "The Am­bas­sadors" (1533, from Wiki­me­dia Com­mons). Every thing is painted very re­al­is­tic, in trompe-l'œil style. But what is the strange shape in the bot­tom fore­ground?
JIMMY CHIN
portfolio – Timothy Allen | Photography | Film
LES INVITES : JEAN-JACQUES BIENVENU
Tous les droits concernant les photos et images présentées ici sont réservés, toutes les reproductions ou partielles ou intégrales, ainsi que les distributions sont strictement interdites sans l'accord des auteurs. Jean-Jacques a deux passions dans la vie, les voyages et la photograhie. Il cherche plutôt par ses images à se rapprocher des gens, à les regarder vivre dans leur quotidien. Chaque endroit du monde a une façon de vivre particulière. Il a depuis quelques années la passion du Magreb en particulier du Maroc.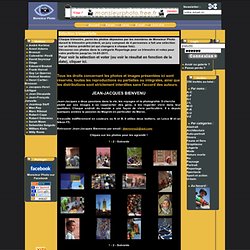 LES INVITES : CAROLE MASSON
Photographe mariage Paris French wedding photographer Emmanuel Bergère
LES INVITES : EMMANUEL PIERRE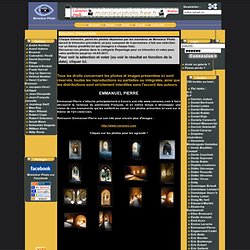 Tous les droits concernant les photos et images présentées ici sont réservés, toutes les reproductions ou partielles ou intégrales, ainsi que les distributions sont strictement interdites sans l'accord des auteurs. Emmanuel Pierre s'attache principalement à travers son site www.romanes.com à faire découvrir la richesse du patrimoine Français, et en même temps à développer une vision de ces monuments qui les mettent en valeur. Les photos présentes ici sont sur le thème de l'art cistercien. Retrouver Emmanuel Pierre sur son site pour encore plus d'images : http://www.romanes.com
LES MAITRES DE LA PHOTO : SEBASTIãO SALGADO
LES MAITRES DE LA PHOTO : MAN RAY
LES MAITRES DE LA PHOTO : JEANLOUP SIEFF
LES MAITRES DE LA PHOTO : JEAN DIEUZAIDE
LES MAITRES DE LA PHOTO : ANSEL ADAMS
Black and White Photography, Original Fine Art Prints | Fine Art Film Photography | Paul Cooklin
Henry Mancini~Around the World in HQ
LES MAITRES DE LA PHOTO : ROBERT CAPA
LES MAITRES DE LA PHOTO : ROBERT DOISNEAU
LES MAITRES DE LA PHOTO : WILLY RONIS
LES MAITRES DE LA PHOTO : HENRI CARTIER-BRESSON
abacateiro - Free Mp3 Download Search-Full Songs-Lyrics-Mp3s Music Downloads-Video Search
Paris in Motion (Part 1)