Beauty and how to...
Use toothpaste on yellow nails.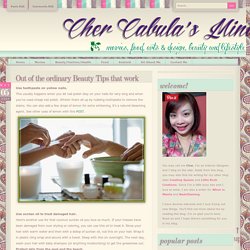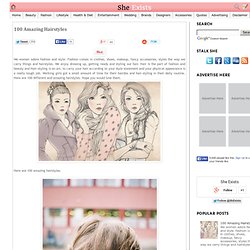 We women adore fashion and style.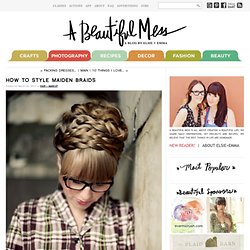 Last month I did a makeover story with Kelsie and had many requests for a maiden braid tutorial. Yesterday she came in and we photographed these simple step by steps.
adele Oh I love it!! I am blonde, but not sure I would dare do this to my own hair!!!!http://www.intotheblonde.com/ 07-20-11 » 10:03 am » Addie I absolutely LOVE this…. and if something went wrong, all you have to do is cut it off… Although, from experience, coloring blonde hair is not as great as you would expect… the color fades way faster than you would think b/c when you bleach darker hair, it kind of damages it, so the color really soaks into the hair, with blonde hair, it isnt damaged, so it doesnt soak in as well…Im such a nerd, sorry 07-20-11 » 10:08 am » Paige Seriously wishing I was blonde right about now to do this to my tips!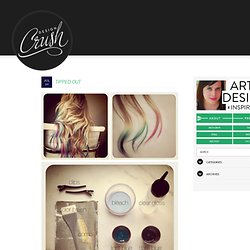 If you are a mom on the go with long hair you HAVE TO try this. It will knock your socks off and have you wrapping your hair up in them!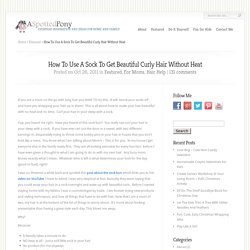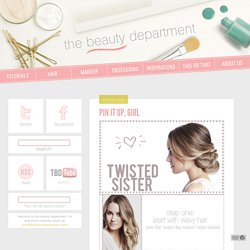 photo: justin coit for thebeautydepartment.com post designed by kristin ess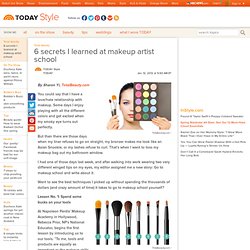 total-beauty TODAY Style TODAY Jan. 12, 2012 at 9:50 AM ET