Art
Tools for creating ideas. Silk Tie Easter Eggs | Well, we've found our absolute favorite Easter egg dyes… of all time.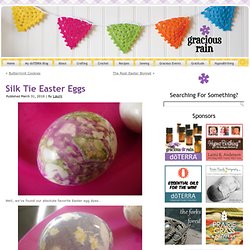 No tablets, no food colors, no cups, no drips, no stained fingers or clothes, no spilling— I could go on and on. But seriously, the best part about this method is that everything you need is right in your kitchen and closet…or worst case—the thrift store. Super Creative Sites That Will Kick You In The Gut and Keep You Coming Back For More | The Nonsense Society.
The following is my top 7 list of odd, zany, emotional websites that will kick you in the gut and keep you coming back for more.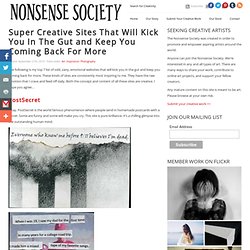 These kinds of sites are consistently most inspiring to me. They have the raw emotion that I crave and feed off daily. Kecleon Color Theory. Web Blog / Colorful Scraper Bikes by COLOURlovers. My love for bikes of all kinds has been documented well on my other blog, so of course I was excited when I introduced to Scraper Bikes via this amazing short documentary, Scrapertown: Scrapertown from California is a place. on Vimeo.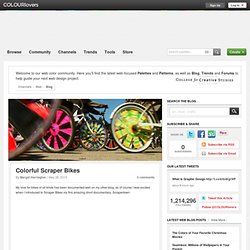 Coming out of Oakland, CA the Scraper Bike kids trick out their bikes in rainbows of color with cardboard, tinfoil, spray paint, and found objects. Visual Art by the Human Body. Popular Front Snowdays. "Dead Drops" preview at Aram Bartholl. I am pleased to preview 'Dead Drops' a new project which I started off as part of my ongoing EYEBEAM residency in NYC the last couple weeks.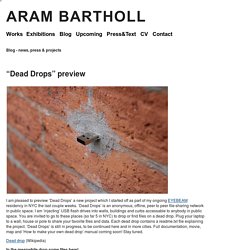 'Dead Drops' is an anonymous, offline, peer to peer file-sharing network in public space. I am 'injecting' USB flash drives into walls, buildings and curbs accessable to anybody in public space. You are invited to go to these places (so far 5 in NYC) to drop or find files on a dead drop. Plug your laptop to a wall, house or pole to share your favorite files and data. Each dead drop contains a readme.txt file explaining the project. Ten Steps for Boosting Your Creativity.
Artists. Design.
---