How to use ipads in the classroom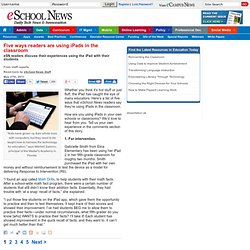 eSN readers discuss their experiences using the iPad with their students From staff reports Read more by eSchool News Staff "Kids have grown up their whole lives with computers, but they need to be taught how to harness the technology for education," says Mitchell Salerno, principal of the Master's Academy in Florida. Whether you think it's hot stuff or just fluff, the iPad has caught the eye of many educators. Here's a list of five ways that eSchool News readers say they're using iPads in the classroom.
Five ways readers are using iPads in the classroom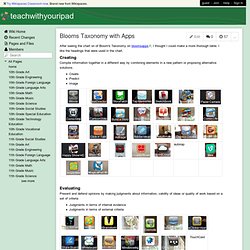 After seeing the chart on of Bloom's Taxonomy on bloomsapps , I thought I could make a more thorough table. I like the headings that were used in the chart. Creating Compile information together in a different way by combining elements in a new pattern or proposing alternative solutions. Create Predict Image
An iPad in Every Classroom: Teacher Tested, Student Approved! « Wired Educator
We've moved! Wired Educator's new site is: http://www.wirededucator.com We really want you to see the new site. It looks better, reads better, and contains our most recent articles. Please consider: • Subscribing to our email updates at the new site. • Bookmarking our new site address. • Adding our RSS to your feed. • Recommending our new site to a friend. On opening day I stood in line at my nearest Apple Store for the release of the iPad.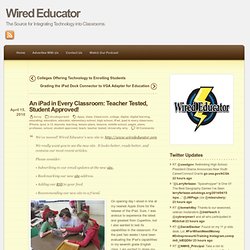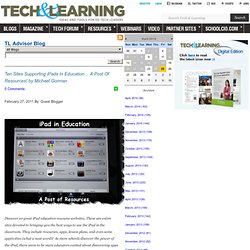 0 Comments February 27, 2011 By: Guest Blogger Feb 27
- Ten Sites Supporting iPads In Education… A Post Of Resources! by Michael Gorman