History
How Communism Works" In a perfect world, everyone would have food and shelter, and a true utopian society would be devoid of sexism, racism and other forms of oppression.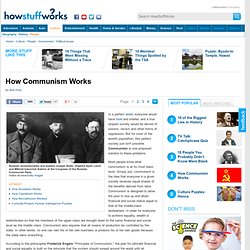 But for most of the world's population, this perfect society just isn't possible. Communism is one proposed solution to these problems. 5 UFO Sightings That Even Non-Crazy People Find Creepy. The Washington D.C.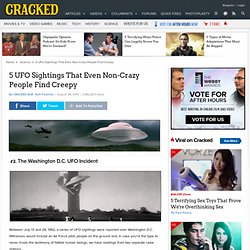 UFO Incident Between July 13 and 29, 1952, a series of UFO sightings were reported over Washington D.C. Witnesses would include an Air Force pilot, people on the ground and, in case you're the type to never trusts the testimony of fallible human beings, we have readings from two separate radar stations. The Smithsonian's Hardcore History Posters Rule.
Iraq War Coalition Fatalities. WarsOfTheRoses.com - Wars of the Roses. Dontaskdonttell.png (PNG Image, 612x792 pixels) - Scaled (81%) Facebook: April 14th 1865. The Truth About Christmas [NSFCWCC] (Not Safe For Christians Who Celebrate Christmas) | FREEdom Of Speech. It's the most wonderful time of the year!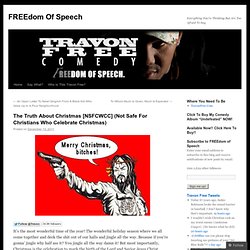 The wonderful holiday season where we all come together and deck the shit out of our halls and jingle all the way. Because if you're gonna' jingle why half ass it? Remember the War - Remembering our heroes - 13th November 2011. Do Humans Matter? The 25 Biggest Mysteries of History. Although they say curiosity has the power to somehow kill your cat, it seems that humans are immune.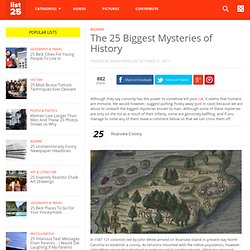 We would however, suggest putting Pooky away (just in case) because we are about to unleash the biggest mysteries known to man. Although some of these mysteries are only on the list as a result of their infamy, some are genuinely baffling, and if you manage to solve any of them leave a comment below so that we can cross them off.
About David Pegg After helping found the United Nations, the United States, and United Airlines, David consigned himself to a transient life of writing lists and sleeping on park benches. 100-Year-Old Color Photos of Pre-Revolution Russia. Have you ever wondered what Russia looked like shortly before the revolution, but aren't satisfied with black and white photos?
Well then, you owe Sergei Mikhailovich Prokudin-Gorskii a debt of thanks. While color film was still years away from development, the chemist-turned-photojournalist developed his own solution to capture the vivid colors of his native home. Using color-filtered glass plates, he photographed a scene in red, then blue, then green and then put the images together to reveal a colorized portrait. His amazing photographs, taken from 1909 to 1912 show what Russian life was like for everyone from peasants to noblemen before the country turned to communism. Carpe Noctem - Seize the Night. The Easter Island "Heads" Have Bodies. Maybe this isn't a newsflash to anyone but me, but, um, the Moai "heads" on Easter Island have bodies.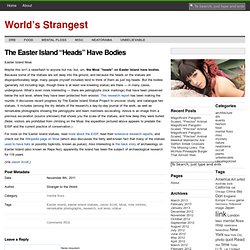 Because some of the statues are set deep into the ground, and because the heads on the statues are disproportionately large, many people (myself included) tend to think of them as just big heads. But the bodies (generally not including legs, though there is at least one kneeling statue) are there — in many cases, underground. Freer Sackler Galleries | China Timeline. Www.AlcatrazHistory.com. Gangrule – The History of the Mafia.
Serial Killers
---