Nateroub
Nate Roub
"Whatever affects one directly, affects all indirectly" -MLK Jr.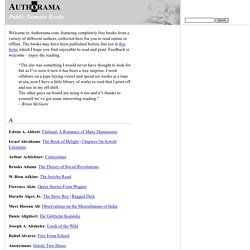 Welcome to Authorama.com, featuring completely free books from a variety of different authors, collected here for you to read online or offline. The books may have been published before, but not in this form, which I hope you find enjoyable to read and print. Feedback is welcome – enjoy the reading. "The site was something I would never have thought to look for but as I've seen it now it has been a wee surprise. I work offshore on a pipe-laying vessel and spend six weeks at a time at sea, now I have a little library of works to read that I print off and use in my off shift. The other guys on-board are using it too and it's thanks to yourself we've got some interesting reading."– Brian McGuire
A cache of over 40 letters reveals the artist's humour and imagination ... From THE ECONOMIST online When René Magritte was 13 years old, his mother drowned herself in a local river. When the body was recovered her face was found to be covered with her nightdress. No one knew whether she had deliberately shielded her eyes from death or if the river current had simply veiled her face.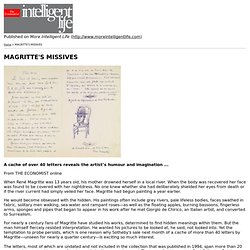 Commencement Speech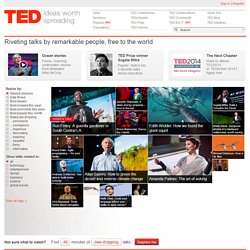 Gabby Giffords and Mark Kelly Be passionate. Be courageous.