Science
Porn: Good for us? By Milton Diamond Porn: Good for us? Scientific examination of the subject has found that as the use of porn increases, the rate of sex crimes goes down. © Comstock / Corbis Pornography.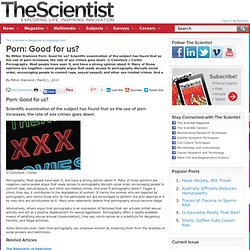 Porn: Good for us? - The Scientist - Magazine of the Life Scienc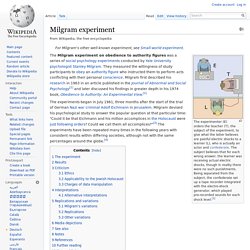 The experimenter (E) orders the teacher (T), the subject of the experiment, to give what the latter believes are painful electric shocks to a learner (L), who is actually an actor and confederate . The subject believes that for each wrong answer, the learner was receiving actual electric shocks, though in reality there were no such punishments.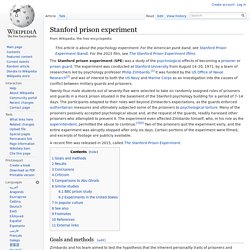 The Stanford prison experiment was a study of the psychological effects of becoming a prisoner or prison guard .