Entrees
Get flash to fully experience Pearltrees
New categories for me. I'm filing this under ' kids ' and ' breakfast '. Not because it's a specific food for children, but because my baby loves to eat this (will I ever stop calling him my baby? I somehow doubt it). This is by far his favorite breakfast -not to mention he loves to ' help ' me cook it – which makes it a fun thing for the both of us. If he likes it, chances are more toddlers out there like it and well, us moms gotta give each other a hand whenever we can, right!
I walked to work in the snow this morning. Again. It was cute at first, but now it's just too much! At least the city seems to be more prepared this time, although I haven't been outside since 7:30 AM, so time will tell how prepared they really are. My neighborhood was salted up and down, though, so I'm hopeful.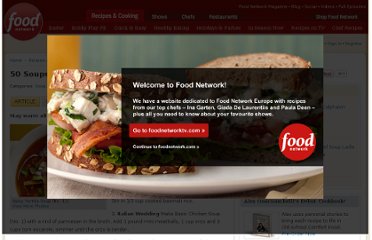 1. Basic Chicken Chop 1 onion, 1 celery stalk, 2 carrots and 1 tablespoon thyme; sauté in butter until tender. Season with salt and pepper. Add 6 cups chicken broth; simmer 20 minutes. Add 2 cups shredded cooked chicken, 1/3 cup mixed chopped dill and parsley, and some lemon juice.
I find there's a fine line between like and obsessed . A whisper-thin, sliver of a line. Take my reverence for Target, for example. What began nearly ten years ago as a casual, "Hey I really think that place is the cat's pajamas" slipped almost too quickly into me considering ways to spend an entire weekend within its red doors. How lovely a weekend that would be.