Arte/ Referencias
Lorenzo Duran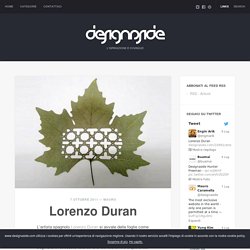 L'artista spagnolo Lorenzo Duran si avvale delle foglie come tela per le sue incisioni. Dopo il lavaggio e l'essiccazione, rimuove con precisione chirurgica ed estrema cura i segmenti in eccesso, usando una tecnica simile a quella del tradizionale paper cutting. Quest'ultimo passo è ovviamente il più difficile vista la fragilità del materiale scelto, il risultatò di questo processo è una serie di affascinanti disegni geometrici incredibilmente belli e dilicati. Grazie a Francesca per il suggerimento. via: illusion.scene360.com Autore: Mauro Caramella
Free High Resolution Textures - gallery
Double Exposure Portraits
How i created Honey Frog - Worth1000 Tutorials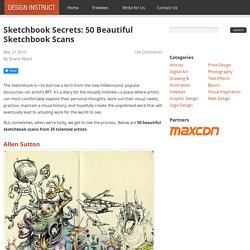 The sketchbook is—to borrow a term from the new millenniums' popular discourse—an artist's BFF.
Sketchbook Secrets: 50 Beautiful Sketchbook Scans
Liquid to Light Designer Ed Chew takes a green step in the right direction with the TetraBox lamp, a light object made from discarded drink packets that would have otherwise ended up in landfills already packed to the brim. The design is achieved by unfolding the packets and refolding them into hexagonal and pentagonal sections that are then pieced together to form a geodesic sphere or any other desired shape.
TetraBox Light by Ed Chew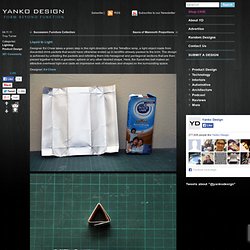 Textures library - free surfaces for 3ds Max, LightWave