Stumbleupon
CMYBacon. Recipes from Kevin & Amanda. So excited to share this super easy, ultra creamy pesto alfredo sauce, poured over dreamy, fluffy gnocchi and topped with crisp bacon and shaved parmesan.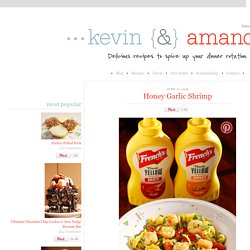 It's warm, hearty, delicious, and perfect for busy weeknights. The combo of bacon, creamy basil pesto, and parmesan send this decadent sauce over the top!! LaSaGnA TiMpAnO. I went to see tUnE-yArDs on Monday night with some friends, and as always we wanted to cook a meal that somehow related to the show we were heading to.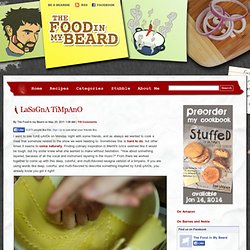 Sometimes this is hard to do, but other times it seems to come naturally. Finding culinary inspiration in Merrill's lyrics seemed like it would be tough, but my sister knew what she wanted to make without hesitation. "How about something layered, because of all the vocal and instrument layering in the music? " From there we worked together to come up with this deep, colorful, and multi-flavored lasagna version of a timpano. Watermark Tee by Sweet Verbana. Hello U-Create readers!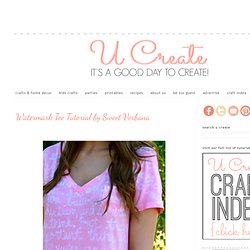 I am so excited to be guest posting here today. It just so happens to be my first guest post and I'm still a little shocked that it's here at Ucreate, one of my favorite blogs! A little bit about me.. Nutella-Mallow Pillow Pockets. When I tell you this, take me very seriously…..run, don't walk to your nearest grocery store and make these today!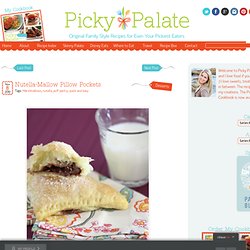 I knew I wanted to make a Nutella treat the other day and when this simple idea came to mind I had no idea how crazy good it would be! The pastry with the gooey disappearing marshmallow and nutella make for a treat that you just must try for yourself! Enjoy! Can you handle this line up?! Top Secret Recipes from Todd Wilbur | Restaurant Recipes and Name Brand Recipes. Sharing Machine. Quotes To Live By.
---