Creative Writing
"ABANDON ALL HOPE YE WHO ENTER HERE is scrawled in blood red lettering on the side of the Chemical Bank near the corner of Eleventh and First and is in print large enough to be seen from the backseat of the cab as it lurches forward in the traffic leaving Wall Street and just as Timothy Price notices the words a bus pulls up, the advertisement for Les Miserables on its side blocking his view, but Price who is with Pierce & Pierce and twenty-six doesn't seem to care because he tells the driver he will give him five dollars to turn up the radio, 'Be My Baby' on WYNN, and the driver, black, not American, does so." American Psycho , Bret Easton Ellis Click here to see our selection of the 50 best children's books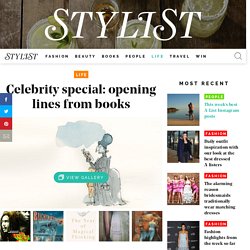 Writing is a muscle. Smaller than a hamstring and slightly bigger than a bicep, and it needs to be exercised to get stronger. Think of your words as reps, your paragraphs as sets, your pages as daily workouts.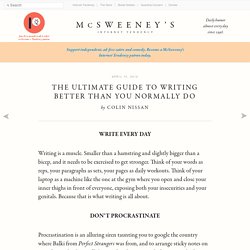 NaNo Tips & Strategies Reference Desk Researching facts, figures, real world experiences and details.Can a hearse carrying a corpse drive in the car-pool lane?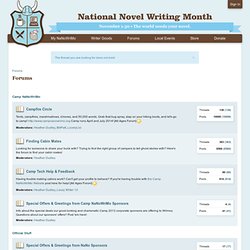 Prompts and Writing Starters
Powered by Google Docs
Powered by Google Docs
Create polls accessible to voters on any mobile device
Greetings in other cultures
Bangladesh -- one makes a relaxed salute with the right hand. Benin -- young men often snap fingers when shaking hands Botswana -- people touch hands, like a handshake that doesn't include a grip, just lightly grazing palms and fingers. They ask each other: "How did you wake?" (It's interesting, in our family, we often ask, "How did you sleep?") Cambodia -- here, one would put your hands together like "praying hands" holding them against your chest.