Basic Games
Loaded Questions. Frost Bite. Numz. Sleepy - Free Online Games at FastGames.com. Marcusso added the game Glean to his MyGames list paulstin added the game Glean to his MyGames list aokavalas commented the game Epic Boss Fighter ziad48 commented the game 3 Pandas in Brazil epicguy commented the game 3 Pandas in Brazil ziad48 commented the game Fruits.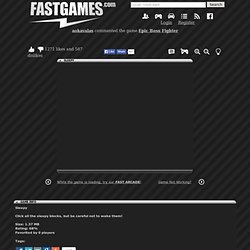 Meowmania. Virtual Apple 2 - Online disk archive -- Oregon Trail. Oregon Trail is a game which emulates the crossing of the Western United states in the year 1848.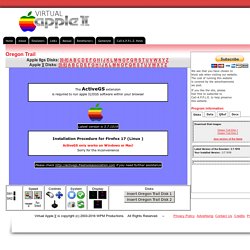 If you start too early, you run risks of high rivers and rain. If you start too late, you risk not making it to Oregon Territory because of the snows. Be sure to buy spare parts, and save money for ferries if you intend to use them. The banker gets the least amount of points for a winning trek while the farmer gets three times his score at the end. Bunni: How we first met. Dolphin Crap :: Best Friends Forever 3. aM laboratory. Save the Bunny. Best Games Ever - Snackalope - Play Free Online. » Play GUESS YOU! Online Flash Game - FunZac.com Games. Jungle Magic flash game. Fishdom | Game Garage. Home > Puzzle Games Progress through challenging boards and solve immersive puzzles to earn cash.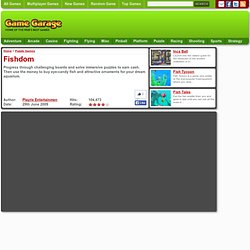 Then use the money to buy eye-candy fish and attractive ornaments for your dream aquarium. Inca Ball Launch into the valiant quest for the treasures of the ancient civilization in a… Minim.
---