Business stuff
EOI_Media @ Ustream.TV - . Free .TV shows, LIVE Video Chat Rooms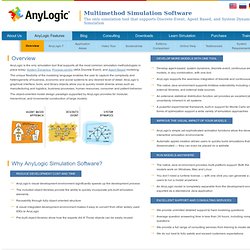 Overview AnyLogic is the only simulation tool that supports all the most common simulation methodologies in place today: System Dynamics, Process-centric (AKA Discrete Event), and Agent Based modeling. The unique flexibility of the modeling language enables the user to capture the complexity and heterogeneity of business, economic and social systems to any desired level of detail.
Why AnyLogic? - AnyLogic - Xjtek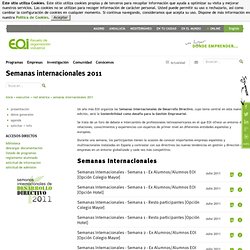 Un año más EOI organiza las Semanas Internacionales de Desarrollo Directivo, cuyo tema central en esta nueva edición, será la Sostenibilidad como desafío para la Gestión Empresarial.
semanas internacionales - EOI - Escuela de Organización Industri
Management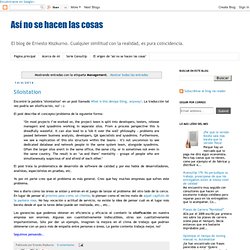 El grueso de las organizaciones se manejan siguiendo las pautas de una meritocracia. Según Wikipedia:
Dada por el prof Lelic en clase de eval de proyectos by nachobassino Jul 7