Business stuff
Social
Dan Pink on the surprising science of motivation. Personal. EOI_Media @ Ustream.TV - . Free .TV shows, LIVE Video Chat Rooms. Why AnyLogic? - AnyLogic - Xjtek. Overview AnyLogic is the only simulation tool that supports all the most common simulation methodologies in place today: System Dynamics, Process-centric (AKA Discrete Event), and Agent Based modeling.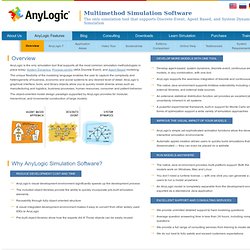 The unique flexibility of the modeling language enables the user to capture the complexity and heterogeneity of business, economic and social systems to any desired level of detail. Semanas internacionales - EOI - Escuela de Organización Industri. Un año más EOI organiza las Semanas Internacionales de Desarrollo Directivo, cuyo tema central en esta nueva edición, será la Sostenibilidad como desafío para la Gestión Empresarial.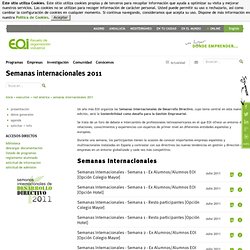 Se trata de un foro de debate e intercambio de profesionales latinoamericanos en el que EOI ofrece un entorno de relaciones, conocimientos y experiencias con expertos de primer nivel en diferentes entidades españolas y europeas. Durante una semana, los participantes tienen la ocasión de conocer importantes empresas españolas y multinacionales instaladas en España y contrastar con sus directivos las nuevas tendencias en gestión y dirección de empresas en un entorno globalizado y cada vez más competitivo.
Management. La relación entre líder y liderado es también -al igual que entre proveedores y clientes- una relación de confianza que se construye a lo largo del tiempo.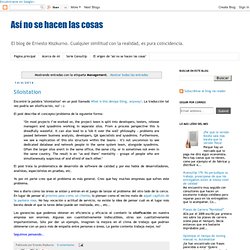 Como en toda relación, ambas partes deben trabajar para aumentar ese nivel de confianza si quieren que la cosa funcione. No obstante muchas veces se cae en el error de pensar que las responsabilidades son simétricas. Esto no es así. En mi opinión el liderado tiene la oportunidad de tener un protagonismo mayor pues, de mediar un buen líder, puede marcar el estilo de esa relación. Si se muestra proactivo, eficiente y eficaz, la relación podrá tener un estilo más descontracturado con un nivel de involucramiento en el detalle menor.
Damodaran - Profesor que da tasas gratis.
---