The Universe
Building the Universe Inside a Supercomputer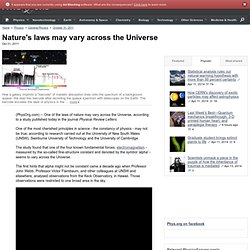 How a galaxy imprints a "barcode" of metallic absorption lines onto the spectrum of a background quasar. We read this barcode after recording the quasar spectrum with telescopes on the Earth. The barcode encodes the laws of physics in the distant, absorbing galaxy, so we can tell whether the laws of physics change throughout the universe, or really stay constant like is currently assumed. IMAGE CREDITs: Quasar spectrum: Michael Murphy, Swinburne University of Technology; Hubble Ultra Deep Field: NASA, ESA, S.
Nature's laws may vary across the Universe
World's most powerful laser to tear apart the vacuum of space
Astronomers discover complex organic matter in the universe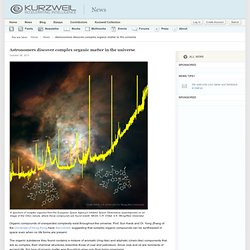 A spectrum of complex organics from the European Space Agency's Infrared Space Observatory superimposed on an image of the Orion nebula, where these compounds are found (credit: NASA, C.R.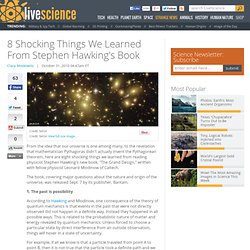 From the idea that our universe is one among many, to the revelation that mathematician Pythagoras didn't actually invent the Pythagorean theorem, here are eight shocking things we learned from reading physicist Stephen Hawking's new book, "The Grand Design," written with fellow physicist Leonard Mlodinow of Caltech.
8 Shocking Things We Learned From Stephen Hawking's Book | Quarks, God Particle & Theory of Everything
It took quite a bit more than seven days to create the universe as we know it today. SPACE.com looks at the mysteries of the heavens in our eight-part series: The History & Future of the Cosmos . This is Part 5 in that series.
The Big Bang: What Really Happened at Our Universe's Birth? | Big Bang & Inflation | Cosmology & Origin of the Universe | LiveScience