Biżuteria
EXAMPLE.PL - dajemy dobry przykład ! Pakamera Artystyczna - Niepowtarzalna, biżuteria, kolczyki, bransoletki, torebki.
Opaski
Wezelki. Sklepy. Sutasz. DIY : Sailor's Knot Bracelet  Joyful braided bracelet tutorial. So I wrote this post 2 weeks ago but I've been trying to think of a way to make tutorials easier for me and for you, that's why I had it on hold.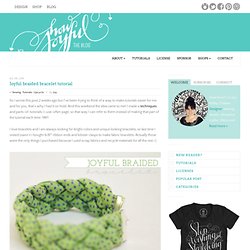 And this weekend the idea came to me! I made a techniques and parts-of-tutorials-I-use-often page, so that way I can refer to them instead of making that part of the tutorial each time. YAY! I love bracelets and I am always looking for bright colors and unique looking bracelets, so last time I visited Joann's I bought 6/8″ ribbon ends and lobster clasps to make fabric bracelets. Actually those were the only things I purchased because I used scrap fabrics and recycle materials for all the rest =]
DIY $220 Bracelet for $5 | henry happened. DIY Woven Bead Necklace. After a little inspiration from Diva (seen in this post), I decided to try out something similar with a whole lot of beads I bought (initially reserved for S and my craft day, but I couldn't wait that long...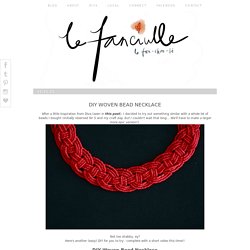 We'll have to make a larger more epic version!). Not too shabby, ey? Here's another (easy) DIY for you to try - complete with a short video this time!! Bracelet. Diy | the creative mama. Mel the Crafty Scientist (craftyscientist) on Pinterest. DIY jewelry / DIY: wrap bracelet. Braided Irish Linen Wrap Bracelet Tutorial | Make Bracelets! After many requests, I have just completed a video tutorial showing you how to make waxed Irish linen wrap bracelets.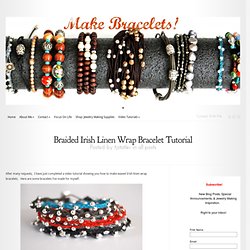 Here are some bracelets I've made for myself. Post Production Notes: The small 3mm beads are sterling silver plated. DIY Braided Hex Nut Bracelet. We're nuts for nuts.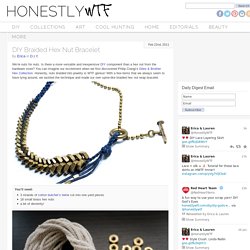 Is there a more versatile and inexpensive DIY component than a hex nut from the hardware store? You can imagine our excitement when we first discovered Philip Crangi's Giles & Brother Hex Collection. DIY Braided Bead Bracelet | Bangstyle :: A Global Network Promoting Independent Artists. DIY Woven Bracelet & Necklace « greeneyed.com. I've been itching to make myself some jewelry inspired by Aurélie Bidermann's "Do Brasil" line.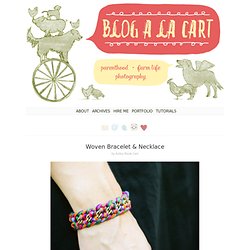 Since I don't have 300 Euros lying around, this looked like a design I could recreate on my own. I was primed to put together a DIY Tutorial for you all when I discovered that Honestly WTF had already done the honors. I picked up the gold necklace and the two bracelet chains from an antique shop for $5 a piece, and had the embroidery thread on hand.
---