Jobbet
Skolkemi -
Classroom Setup and Design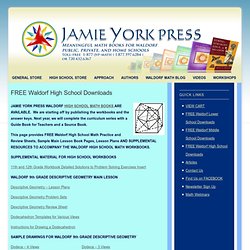 FREE Waldorf High School Downloads JAMIE YORK PRESS WALDORF HIGH SCHOOL MATH BOOKS ARE AVAILABLE. We are starting off by publishing the workbooks and the answer keys. Next year, we will complete the curriculum series with a Guide Book for Teachers and a Source Book.
FREE downloads on Waldorf math for high school
Syror och baser
Välkommen till Strävorna 11 | NCM:s och Nämnarens webbplats
sgsanfridsson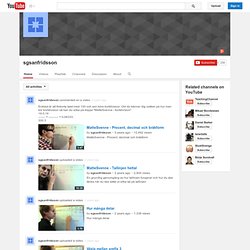 Welcome to YouTube! The location filter shows you popular videos from the selected country or region on lists like Most Viewed and in search results.To change your location filter, please use the links in the footer at the bottom of the page. Click "OK" to accept this setting, or click "Cancel" to set your location filter to "Worldwide".
Matematik » Matematik 4-9 » MA sannolikhet & statistik 4-9 Add comments I årskurs 4–6 Sannolikhet, chans och risk grundat på observationer, experiment eller statistiskt material från vardagliga situationer.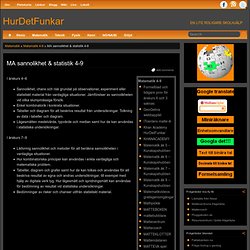 matematisk sannolikhet & statistik i åk4-9 | HurDetFunkar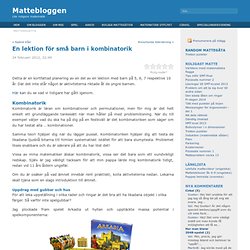 Blog Archive » En lektion för små barn i kombinatorik
Detta är en kortfattad planering av en del av en lektion med barn på 5, 6, 7 respektive 10 år. Där det inte står något är aktiviteterna riktade åt de yngre barnen. Här kan du se vad vi tidigare har gått igenom.
Klassblogg 56 blå | ett äventyr med 56 blå!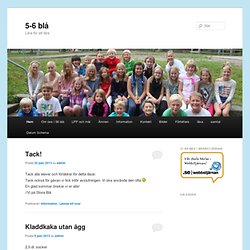 Tack alla föräldrar för härlig eftermiddag med 3-4:an! De verkar ha haft det härligt, läs vad de skrivit i skoldagboken! Måndag 27/5 åker 5-6:an iväg på sin aktivitet. Läs mer information längre ner. Alla i åk 5-6 (gäller inte åk 4!)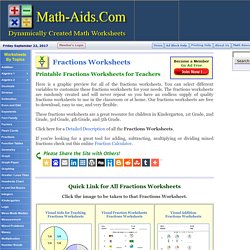 Printable Fractions Worksheets for Teachers Here is a graphic preview for all of the fractions worksheets. You can select different variables to customize these fractions worksheets for your needs. The fractions worksheets are randomly created and will never repeat so you have an endless supply of quality fractions worksheets to use in the classroom or at home. Our fractions worksheets are free to download, easy to use, and very flexible.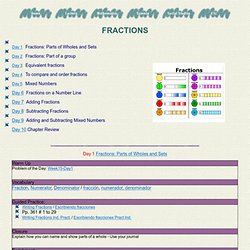 Fractions
Day 2 TITLE: Fractions: Part of a group Problem of the day: English Do 3- 4/Spanish ("TEACHER TIME") Listen to the explanation. Pp. 363 # 5 to 25 (check) P122 (Math Resources) Enrichment: Patterns in a table-Game Enrichment: Online Games Day 3 TITLE: Equivalent fractions
Skolverket - Kolla källan
För bildmaterialet på SO-rummet gäller i allmänhet olika typer av licenser. Många av bilderna är upphovsrättsskyddade medan andra har Creative Commons-licenser eller andra liknande licenser. Några av bilderna är helt fria att använda.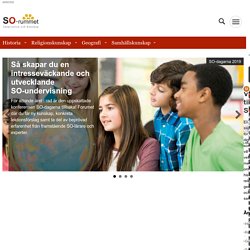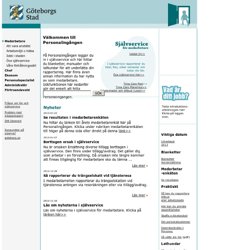 Logga in>> I självservice rapporterar du tider, flex, söker semester och kollar din lön. För dig med flex i självservice
Personalingången